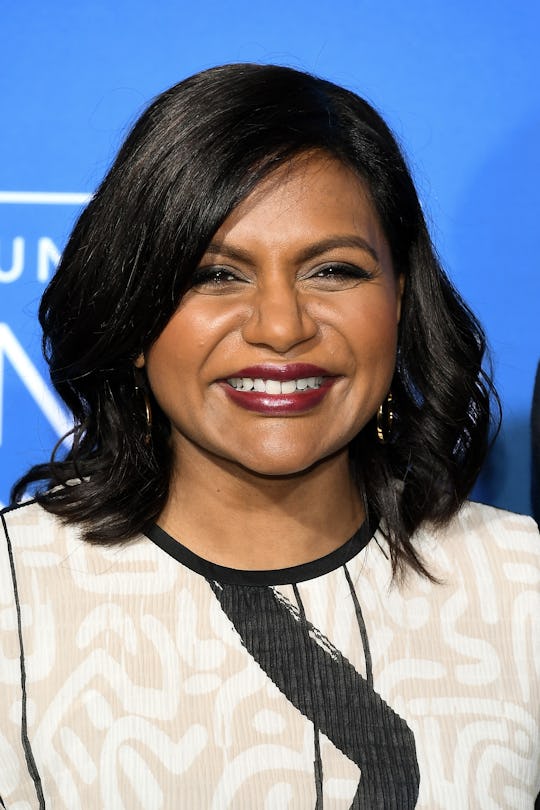 Dia Dipasupil/Getty Images Entertainment/Getty Images
When Is Mindy Kaling Due?
Heads up, fans of The Office and The Mindy Project: comedian, writer, and funny woman extraordinaire Mindy Kaling is pregnant with her first child! Of course, everyone's first question is naturally "When is Mindy Kaling due?" Little is known about the star's pregnancy, but that doesn't mean it's too soon to celebrate.
Update: On Dec. 15, Mindy Kaling reportedly welcomed her daughter, Katherine Kaling, according to E! News.
Earlier: A source close to Kaling told E! News that the 38-year-old actress's coming baby was "an unexpected surprise." This source also clarified that there would be no changes to her coming projects.
In the past, Kaling has been very open about her desire to have children. During a sit down interview, she told Yahoo! Style:
I think I've decided that unlike everything else in my life, I'm going to be fast and loose about kids. I'm going to not actively plan, but if it happens, it would happen.
At the time, she felt ready to have children "maybe imminently." In that same interview, Kaling discussed who she would co-parent with, not seeming to have anyone in particular in mind:
I'm not cavalier about who I would have a kid with. But the thing I ask every parent that I really admire, the one comment they all have is that they wish they had kids earlier.
Until now, Kaling's loyal fans have only been able to see her sporting a baby bump on her hit TV show, The Mindy Project. She spoke with People about her portrayal of a pregnant woman and made some seriously endearing comments about pregnancy:
Pregnancy is such a sacred thing. And a pregnant woman is, like, on the top of the totem pole in ways that you can be as a human.
2017 is proving to be a year of change for Kaling. Her TV show, The Mindy Project will air its final season on Hulu later this year. She explained her reasons behind ending the show to Entertainment Weekly in March:
I mean this half-jokingly, but at a certain point it was like, I think she's dated every man in Manhattan. Sex and the City lasted for, what, six seasons with 10 episodes each? I don't know that there's been a show about a woman trying to find love in New York City that has lasted quite this long. And frankly, there's no more actors in Hollywood left to date.
As she closes the chapter on The Mindy Project, she is writing a new one on parenthood. Hopefully more information will be provided soon on the details of her pregnancy, including a date for when fans can look forward to seeing the little one. Until then, congratulations on the big news, Mindy!