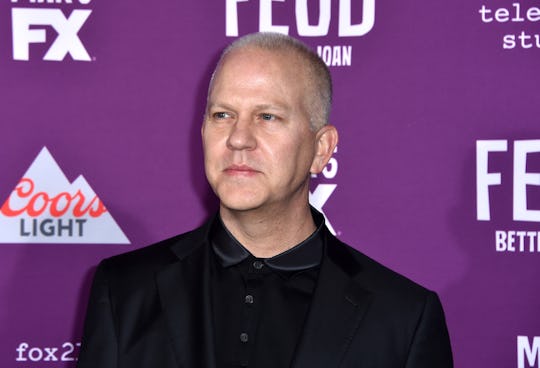 Frazer Harrison/Getty Images Entertainment/Getty Images
The 'Feud' Season 2 Premiere Can't Come Soon Enough
Jessica Lange's Joan Crawford has barely had time to put away her false eyelashes and Susan Sarandon's Bette Davis is still as feisty as ever, but the sad truth is that the first season of the Feud anthology series is coming to an end. Luckily, the series was renewed for a second season (with a 10-episode order) before Season 1 even started, so when will Feud Season 2 premiere? The next story will focus on the relationship and of course, the feud, that existed between Princess Diana and Prince Charles, making it a definite must-see.
In some ways, it's a story the public knows far more about than the rivalry between Crawford and Davis, but there's obviously so much more to tell from behind the scenes. That being said though, it's hard not to get excited for what's to come next, but the official Season 2 premiere date for Feud hasn't been announced yet. However, judging from the Season 1 premiere, it will likely come some time around the start of 2018.
Princess Diana and Prince Charles were married for 15 years before divorcing in 1996, just a year before the tragic car accident that ended Princess Diana's life. During their marriage and even following their divorce, it was no big secret that the royal couple weren't very happy. Though, of course, there's plenty more to the story and the dynamic between them that not many know.
Feud executive producer, Alexis Martin Woodall, told Entertainment Weekly that the decision to choose these two well known figures for the next story was mostly because of the story's importance. "With Charles and Diana, they were these heightened, they were royalty, true royalty," Woodall said. "And they still had the same issues of insecurity and relevance and importance and love that everybody goes through, so I think there's a really human quality to it."
They haven't decided on the full cast yet for Season 2 of Feud, but there has been talk of Sarah Paulson returning to play Princess Diana herself. She did do a practice round of her British accent during American Horror Story: Roanoke, so maybe that was part of her gearing up for this big role? According to Variety, Ryan Murphy has already nixed the idea of any of the original cast members playing important roles and said, "It's all going to be new people. It's a whole new crowd." But for now I"m going to take that with a grain of salt because Murphy is nothing if not completely consistent with his favorite actors.
Even though there's no clear set premiere date for Feud Season 2, there's at least the promise of another intriguing season that will not only bring some entertainment value — as all of Murphy's shows do — but also some insight into the royal marriage and the very real feud between a husband and wife.