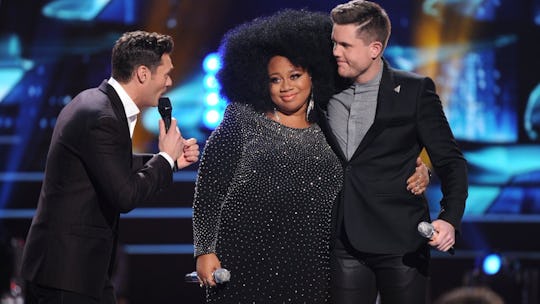 When Will Trent Harmon's 'American Idol' Album Come Out? Fans Are Already Wondering
Somewhere in Los Angeles, a janitor is sweeping up the confetti left on the American Idol stage. Somewhere else, Trent Harmon is celebrating their American Idol win, and everywhere else, fans are already wondering when Trent Harmon's American Idol album will come out. It's fine, Trent only won moments ago, but it's our duty as fans to wonder when his first album will be coming out. After all, we'll be the ones buying and listening to it. So, when does Trent's debut album come out? While it's tough to say an exact date, past Idol albums certainly help the estimate.
After the winner of American Idol is chosen, they have a number of required duties to fulfill post-show as the crowned winner. One of those things is to produce their album. So, when will Trent's album actually hit the airwaves for fans to buy. Well, according to Big Machine Label Group CEO Scott Borchetta, "when the music is ready."
In an interview with Billboard, Borchetta and 19 Entertainment executive VP Jason Morey said that there are a lot of steps to producing the album the Idol winner puts out. Some come out quicker than others. For instance, Borchetta said that Nick Fradiani's album didn't come out right away after his May 2015 win because "we didn't want to rush it."
Fradiani, who recently performed his single "Get You Home" on American Idol's live show, won in May 2015 but has yet to release an album. It's certainly in the process of being released, but it's a much different situation than Caleb Johnson, who own American Idol the season before Fradiani. Johnson was crowned the Idol winner in May 2014 and released his first studio album, Testify, in August 2014.
Unfortunately, that doesn't help us much in figuring out when Trent's album will be released. Let's just hope Trent is very inspired and has music flowing out of him when they sit down with Big Machine Label Group to produce the album. That way we're not waiting around for too long.