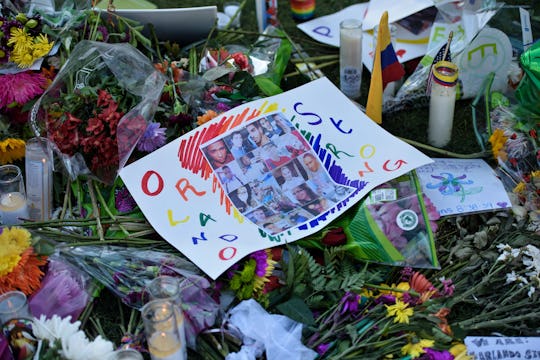 BRENDAN SMIALOWSKI/AFP/Getty Images
Who Is Jonathan Antonio Camuy Vega? He Had A Bright & Promising Future
Early Sunday morning, a lone gunman entered Pulse nightclub — armed with an AR-15 military-style rifle — and began shooting. By dawn, the world learned there were numerous deaths. By the afternoon, people knew the death toll was rising, and before the day was done, they learned 49 men and women were dead. 49 voices were silenced, and 49 families were changed forever. However, these men and women are more than "victims," they are people with lives and stories, stories that deserve to be told. One of those stories belonged to Jonathan Antonio Camuy Vega. But who is Jonathan Antonio Camuy Vega?
Well, Vega was a young man with a promising future.
Camuy Vega was an employee of Telemundo, a Spanish television network that has several stations throughout the country (including one in Orlando). While he was just 24 years old, Camuy Vega had been with the network for several years. According to Billboard, Camuy Vega transferred from Telemundo Puerto Rico to Telemundo Orlando in 2014, and he was working hard to make a name for himself in production. (He worked for La Voz Kids, a show similar to The Voice, and — before that — with the reality show Yo Soy el Artista.)
According to Telemundo, Camuy Vega was "loving, talented and with a great promising future."
Mekahlo Medina, president of the National Association of Hispanic Journalists, released a statement offering condolences to Camuy Vega's family, colleagues, and friends, according to the Orlando Sentinel:
The [National Association of Hispanic Journalists] familia is heartbroken and offers our condolences to Jonathan's family in Florida and Puerto Rico. We also have Jonathan's work family at Telemundo in our thoughts and prayers.
According to Medina's statement, Cesar Conde, Chairman of NBC Universal Telemundo Enterprises, also expressed his condolences:
[Camuy Vega] a great assistant producer...[and w]e want to extend our thoughts, prayers and deepest condolences to Jonathan's family and friends.
Camuy Vega was a graduate of Universidad de Puerto Rico, in Arecibo, Puerto Rico, and, according to his Facebook page — a page that includes dozens of happy, bright, and optimistic photos — he lived in Miami.
And that is the young man we should remember. Camuy Vega was a bright young man, a hard-working young man, and a loving young man. He had bright spirit and lived a vibrant life.
Make no mistake, I know remembering the "good" is hard in times like these — when the world seems so callous and cold and full of anger and hate — but it is important to try and remember because the only way we can combat violence is with understanding. The only way we can combat hatred is with compassion. And the only way we can make sense of this senseless act is with life and love.
We have to remember the love.