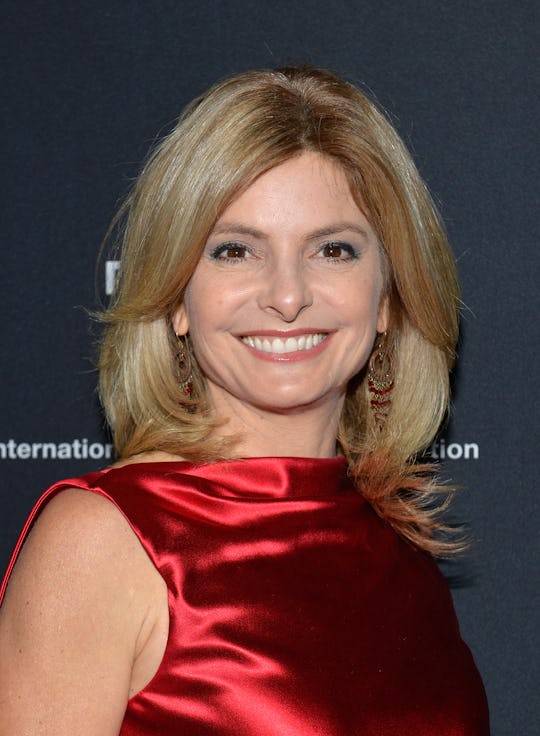 Michael Tullberg/Getty Images Entertainment/Getty Images
Who Is Lisa Bloom? Her Client's Allegations Against Trump Are Shocking
With less than a week left until Election Day, it's no surprise that Republican Party candidate, Donald Trump continues to steal the spotlight — for better or worse. This most recent time around, it's definitely the latter. On Wednesday, Lisa Bloom — who is a civil rights attorney, NBC legal analyst, and the daughter of famed attorney Gloria Allred — stepped forward to represent the woman accusing Trump of some pretty shocking allegations, and who had decided to finally speak out and reveal her identity.
On Wednesday morning, Bloom's law firm released a statement about its client "Jane Doe" and her decades-old rape allegations against Donald Trump, bringing Bloom's name and work back into the spotlight. "Jane Doe," for her part, has accused Trump of raping her back in 1994, when she was just 13 years old. According to her affidavit, the accuser has claimed that she was in attendance with other underage girls at a party with Trump and financier and convicted sex offender Jeffrey Epstein at the time of the alleged rape.
Bloom is many things — a graduate of Yale Law School and an attorney whose firm represents ordinary people and celebrities — but from her Twitter account and her appearances on CNN, it is clear she is not a Trump supporter.
Bloom is also much more than an attorney: As mentioned, she is a legal analyst, an author, and an advocate for women's rights — which is why her representation of Jane Doe makes sense.
It is because of this that Bloom has taken on not only one case where a woman has accused Donald Trump of misconduct — but two. Bloom additionally represents Jill Harth, who, in 1997, became the first woman to accuse Trump of sexual misconduct. Harth's story was brought back into the public eye during the month of October, as she stood in solidarity with the other women accusing Trump of alleged misconduct.
If people had seen Bloom's face before she started representing "Jane Doe," then it might be because they recognize her from her various TV appearances. Currently, Bloom appears as a legal analyst for Today and NBC News, where she provides her legal expertise to comment on a myriad of different news stories. In addition to her television appearances, Bloom is also a talented writer. In June, Bloom penned an essay about Jane Doe's allegations against Trump for The Huffington Post and has also previously written and published three books.
Representing strong women who have come forward with allegations against powerful men is apparently in Bloom's blood. Her mother, Allred, is high profile civil rights attorney and has represented many women in high profile court cases, including, most recently, another woman who has accused Donald Trump of alleged unwanted sexual advances.
It is clear that Bloom takes after her mother, taking on such high profile clients against such a high profile person during a time where everyone is paying attention to what is going on in the news. Bloom is not afraid to advocate for women when other people might not want to — giving women a voice that needs to be heard.