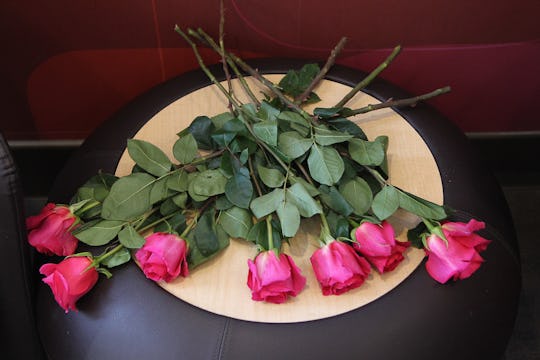 Tommaso Boddi/Getty Images Entertainment/Getty Images
Pakistan Just Banned Valentine's Day Celebrations
Plenty of people hate Valentine's Day, whether it's because of the holiday's commercialization of love, the accompanying shaming of singles, or some other reason entirely. But Pakistan just took anti-Valentine's Day sentiment a step further on Monday, by banning the holiday altogether. Why did Pakistan ban Valentine's Day celebrations? A court ruled that the holiday was un-Islamic.
The anti-Valentine's Day movement in Pakistan has been building for some time now. Last year, the country's president, Mamnoon Hussain, said that the holiday should not be celebrated, since it "has no connection with our culture." For years, protestors have turned out on Feb. 14 to demonstrate against the holiday. And specific districts in the country had already banned the celebrations, decrying them as immoral and irreligious, a Western import that promoted indecency. Nevertheless, many across the country continued to celebrate, with vendors selling heart-shaped balloons, flowers, and chocolates, restaurants offering "two for one" specials, and companies using the holiday in advertisements.
But this year, a citizen submitted a petition to the court calling for the holiday to be immediately banned, claiming it was "against the teachings of Islam." And the court ruled that he was right. So what does that mean for Pakistanis who just want to celebrate love, eat some heart-shaped chocolates, and buy some pretty flowers for a special person?
Advertisements in print and online that reference Valentine's Day have been banned, effective immediately. Vendors can no longer sell Valentine's Day merchandise. And any celebrations of the holiday in public spaces or government buildings are no longer allowed. The Pakistan Electronic Media Regulatory Authority (PEMRA) will be monitoring the media to make sure that people are complying.
CNN talked to vendors who had loaded up on red roses and heart-shaped merchandise in advance of the holiday, and now were worried about how to make ends meet with the Valentine's Day ban coming so abruptly. One such vendor, Mohammad Naveed, had spent $2,000 buying flowers, and told CNN, "If they ban us from selling these tomorrow then it will be a disaster, we simply cannot afford this."
On social media, reaction to the ruling has been mixed, with many pointing out that the ban seemed unfair and pointless.
Pakistan is not the only country where the holiday has become a lightning rod for controversy. Malaysia, Indonesia, Iran, and Saudi Arabia have all cracked down on Valentine's Day with various degrees of severity, with Saudi Arabian authorities previously sentencing people who had been found celebrating the holiday to prison and whippings.
Whether people agree with the ban or not, however, it seems the law is here to stay. Couples looking to celebrate might find their Valentine's Day a little less festive than usual.