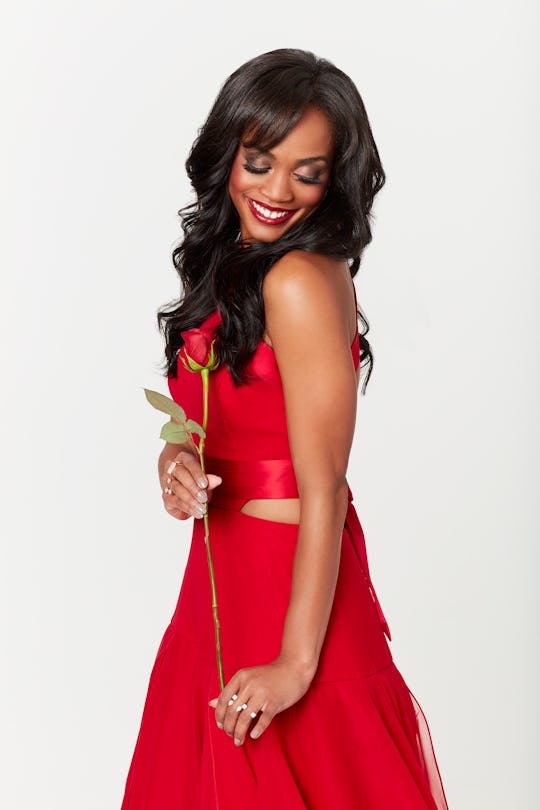 Craig Sjodin/ABC
Rachel Made An Interesting Observation On 'The Bachelorette'
It's Season 13 of The Bachelorette, so having one-on-one dates of just dinner and dancing doesn't cut it anymore. The producers have stepped up what Rachel and the lucky contestant do, and her date with Bryan on Monday night's episode was no exception. While in Oslo, Norway, the two rappelled off a ski jump — that happened to be 187 feet in the air. Rachel was initially hesitant, but became even more nervous after learning that fact. Why? The number apparently has a dark meaning. Rachel revealed that 187 means "murder" on The Bachelorette and viewers are puzzled why.
Rachel seems pretty adventurous with her one-on-ones lately. Last week, she and Dean took a ride on a Goodyear blimp; while Dean was pretty scared, this repelling date with Bryan definitely topped it. Rappelling is a controlled descent down a high surface, sometimes rocks on a mountain. Bryan and Rachel, however, rappelled down a tall ski jump. She was trying to keep her cool (and Bryan was too, let's be real), but learning that it was 187 feet tall really startled her. When a producer asked why, she said that the number meant murder. What exactly was she talking about?
Rachel's an attorney, so my first thought was that "187" was a legal term. As it turns out, that's exactly the case. Section 187 of the California Penal Code defines the crime of murder. But wait, Rachel practices law in Texas, not California — how does she know? 187 has become slang, of sorts, for the act, and has gone beyond the state with the actual legislation. There's even a movie called One Eight Seven starring Samuel L. Jackson that gets its name from the penal code.
Hearing the number definitely rattled Rachel, but thankfully Bryan was there to make her feel better. The two rappelled slowly down the (187 feet tall!) ski jump to safety. The slang didn't act as a foreshadowing, but it did remind viewers of Rachel's career. It's clear that her work is so important to her that she remembers codes she's learned over the years — even on top of a ski jump in Oslo. Whomever wins her heart — maybe it's Bryan! — can definitely look forward to moments like that one during their time together.