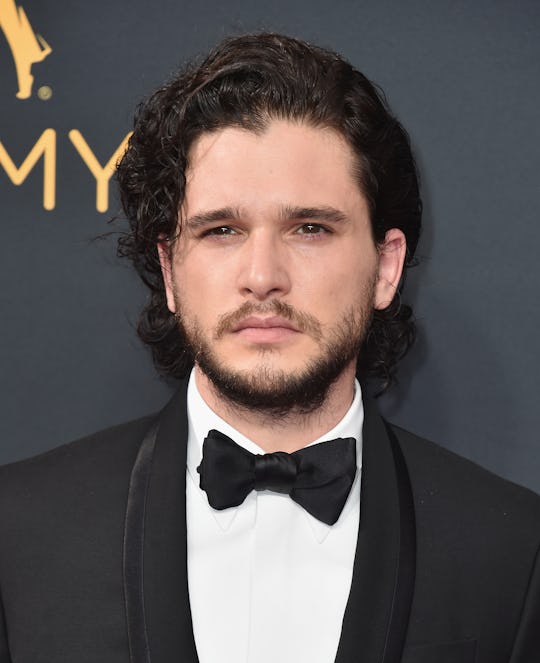 Alberto E. Rodriguez/Getty Images Entertainment/Getty Images
Why Wasn't Kit Harington Nominated For A 2017 Golden Globe? He Gave A Strong Performance
Season 6 of Game of Thrones was arguably one of the most suspenseful and shocking of them all so far and for a show that regularly kills off fan favorites, that's really saying something. But since Season 6 was all about Jon Snow's resurrection and rise, along with his origins, why wasn't Kit Harington nominated for a 2017 Golden Globe? The Game of Thrones star gave a strong performance throughout the entire season and most fans would argue that it may have been his most emotional yet. So why was he snubbed for a nomination for Best Supporting Actor in a TV Series?
The short answer is that, for the 2017 Golden Globes, the competition in the category was pretty stiff. There is so much good TV right now, on network and standard cable channels, that it's sometimes harder for premium networks like HBO to get their shows the recognition they deserve. John Lithgow was nominated in the category for his role as Winston Churchill on the new Netflix series The Crown and Sterling K. Brown was also nominated for his role on American Crime Story: The People V. OJ Simpson. Both are new shows, gaining well-deserved recognition, so in a way, the actors of Game of Thrones were simply forced to take the back seat this time around. But that doesn't make it hurt any less.
Season 6 of Game of Thrones saw Jon Snow rise from the dead, lead an army, almost die again, and become the official King of the North, with his sister (and, likely, cousin) Sansa by his side. He also had to watch his little brother die in front of him, from an arrow through the chest, and Jon himself was almost suffocated under a writhing pile of bodies on the battlefield. With an episode that should win an award for Most Stressful Episode That Made Viewers Feel Like They Were Suffocating, though, it's safe to say that Harington was ultimately and unfairly snubbed for a 2017 Golden Globe nomination.
Unfortunately, this is nothing new for Harington, as the only time an actor has been nominated for his or her supporting role in Game of Thrones was Peter Dinklage back in 2012. But given the range of of Harington's performance in the last full-length season of Game of Thrones, it was almost a given that the HBO series would end up getting a lot more nominations and that Harington would be recognized for his large role in Season 6. You know nothing, Golden Globes.