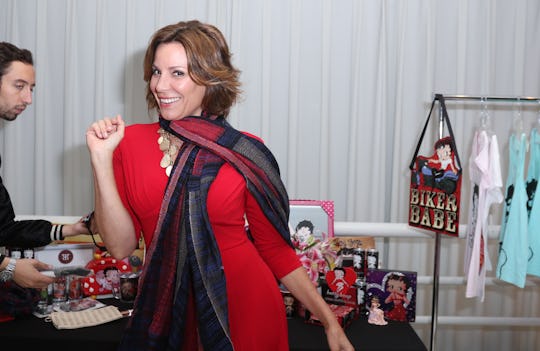 John Parra/Getty Images Entertainment/Getty Images
Will Luann De Lesseps' Fiancé Tom D'Agostino Be On 'Real Housewives Of New York' Season 8?
Ever since Countess Luann de Lesseps announced on The Real Housewives of New York that she was engaged to a man she'd been dating for only a matter of weeks, the world has been chomping at the bit to see more of this mystery man, Luann's soulmate and future husband, who has also been linked to fellow Housewives, Sonja Morgan and Ramona Singer. He's already shown up once on the show this season, but will Luann's fiancé, Tom D'Agostino, be on RHONY Season 8? If I was a betting woman, I'd say most likely.
Unlike Bethenny Frankel's new boyfriend, Dennis Shields, who said he definitely would not be appearing on the show, Tom D'Agostino has already made an appearance. While he has said that he's not used to the spotlight and having cameras follow him around (most people aren't), he doesn't seem to be particularly going out of his way to avoid it. He's been pretty candid in his interviews with the press, discussing his relationship with Luann and refuting Sonja and Ramona's claims that they'd dated. Perhaps he's even stirring up a little drama of his own. I'd say chances are high that we see Tom on the next season of The Real Housewives of New York. There is even a possibility that the couple's sure to be lavish wedding ceremony will be filmed by Bravo and aired on the show, which would make pretty much all of my Housewives dreams come true.
According to reports, Luann and Tom will be married on Tom's 50th birthday, this upcoming New Year's Eve, in Palm Beach. Luann has said she wanted "lunches and dinners and parties on yachts," for her "big, blowout wedding." While I am a little disappointed in Lu's vision (personally I was thinking a castle in the French countryside with Luann-shaped topiary, flying doves to carry her 23-foot train, and a chorus of child prodigies singing arias as she walks down the aisle, which is a field of lilacs inhabited by literal fairies), the event in Palm Beach is sure to be as elegant and chic as Luann could possibly wish.
Luann told People that she's not sure which of the Housewives will get an invite to her wedding, with the exception of Dorinda Medley, who will be a bridesmaid. Sonja has said that no man will get between her friendship with Luann, and of course she will be at the wedding. I certainly hope so, because let's face it. Sonja really is the best at parties.