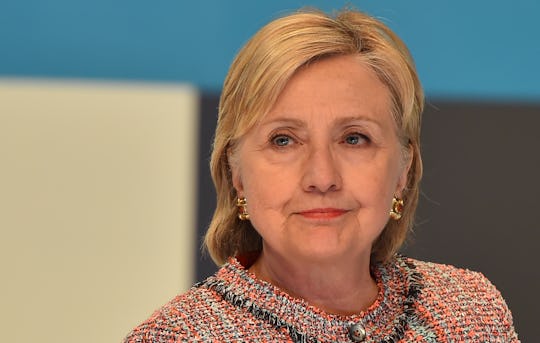 ROBYN BECK/AFP/Getty Images
Will The FBI's Clinton Email Decision Be Reversed? Justice Department Has The Final Say
After a year-long investigation into former Secretary of State (and presumptive 2016 Democratic Presidential nominee) Hillary Clinton's use of a private email server, the FBI is ending its probe and recommending that the Justice Department not prosecute Clinton. In fact, according to FBI director James Comey, "no reasonable prosecutor" would bring charges against Clinton. But will the Justice Department agree with the FBI? Could the FBI's Clinton email decision be reversed?
According to Comey, the probe did find evidence that proved Clinton was "extremely careless" with emails that contained classified information:
...evidence of potential violations of the statutes regarding the handling of classified information.
But as far as the FBI is concerned, "no charges are appropriate in this case."
However, that doesn't necessarily mean the case is over for Clinton. In fact, as Comey explained, "the Department of Justice makes final decisions on matters like this." But it does mean charges are highly unlikely, because late last week Attorney General Loretta Lynch said she would accept whatever the FBI recommended, according to The New York Times:
They [the FBI] will make recommendations as to how to resolve what those facts lead to...and then, as is the common process, they present it to me and I fully expect to accept their recommendations.
Many questions were raised about a potential conflict of interest for Lynch after she and former President Bill Clinton had an impromptu "meeting" onboard a flight out of Phoenix. However, Lynch explained the meeting was nothing more than a social conversation, and did not touch on the email investigation, according to The New York Times:
He said hello and we basically said hello, and congratulated him on his grandchildren, as people do...[and t]hat led to a conversation about those grandchildren.
Unfortunately, according to The New York Times, the fact that this "meeting" became such a focus in the case — and called into question Lynch's own ethics — was distressing, at best:
The fact that the meeting that I had is now casting a shadow over how people are going to view that work is something that I take seriously, and deeply and painfully.
The FBI began investigating Clinton in 2015, to determine if she mishandled classified information between 2009 and 2013 — when Clinton was the Secretary of State. And even though Clinton has, essentially, been cleared of these charges, not everyone agrees with the FBI's decision.
In fact, presumptive Republican nominee Donald Trump immediately took to Twitter to express his outrage over America's "rigged system:"
However, regardless of Trump's opinion — or anyone else for that matter — the decision is likely to stand because it is a decision which was arrived at after more than 365 days of consideration and investigation.