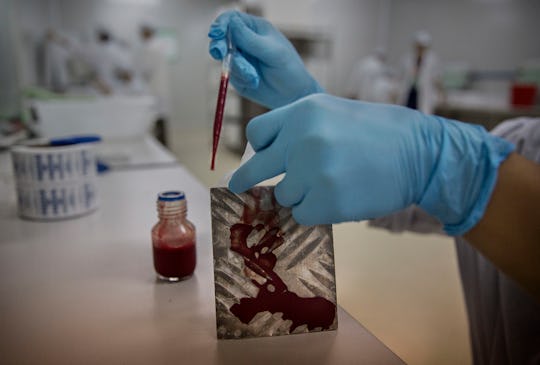 Kevin Frayer/Getty Images News/Getty Images
Zika Vaccine Trials Have Begun & Researchers Are Optimistic
The end of the Zika virus might be on its way. Zika vaccine trials have begun in Puerto Rico this week, so now it's all about just waiting to see if it works. The vaccine was given to 160 people in the Zika affected area and it contains a synthetic DNA fragment that's very similar to the virus, so the hope is that it will make people immune to it. Inovio Pharmaceuticals Inc., which is based in Pennsylvania, developed the vaccine and chose Puerto Rico specifically for its trial run.
Inovio CEO J. Joseph Kim said, "The rapid progression of the Zika outbreak in Puerto Rico provides an immediate and unique opportunity to assess a preventive vaccine in a real world setting." The company already has plans to meet with regulatory agencies next year if the results are good. Company officials have already given the vaccine to a smaller group of U.S. and Canadian volunteers this June and expect results this fall. If those results are positive, the hope is that they can begin moving forward with further testing and approvals.
It's hard to hear "later this year," when it comes to a vaccine for Zika, especially since there are already more than 14,000 cases of Zika in Puerto Rico. Of those, 1,244 are pregnant women, who are at the most risk.
In addition to Inovio's vaccine, there are other organizations working on other types of vaccines. The National Institutes of Health is looking into another DNA-based vaccine and the Walter Reed Army Institute of Research is working on one that is set to be tested in October.
The early testing of the vaccine by Walter Reed already worked when tested on 16 monkeys this summer. The researchers said in early August that the results were "striking." Dr. Dan Barouch, who worked on the study and is a professor of medicine at Beth Israel Deaconess Medical Center and Harvard Medical School told NBC that, "The findings ... substantially increase our optimism for the potential for the development of a Zika vaccine for humans."
Despite all of the research efforts, a "safe and effective, fully licensed Zika vaccine will likely not be available for several years," according to the National Institute of Allergy and Infectious Disease. Science moves slow, but the search for a vaccine that works is almost catching up to the spread of the Zika virus within the last year. That's good news, even it means that governments will have to focus on prevention efforts until then.