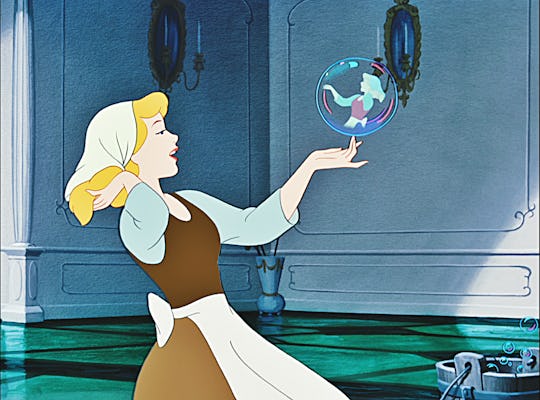 11 Disney-Inspired Baby Names Your Child Won't Hate Once They've Outgrown Elsa & Simba
Practically from birth, Disney has an incredibly pervasive way of shaping the childhood experience. It's in Disney movies that you first learn about love, good morals such as kindness and being truthful, and of magic and dreams actually coming true. It's nostalgic to share our favorite classics with your kids — and with a couple decades more life experience under your belts, you can enjoy them in a whole new way this time around. And now that you've grown up and had babies of your own, what better way to embrace the magic than with Disney-inspired baby names?
Pregnancy is a wild and wacky time: for odd cravings, pondering what your little one will look like, and to start brainstorming baby names. Of course, it's obviously important to consider our kids' feelings beyond early childhood, and therefore choosing names that aren't too embarrassing or with negative connotations. In other words, maybe not Ursula (the mer-witch who steals Ariel's voice in The Little Mermaid) or Maleficent (the evil sorceress in Sleeping Beauty). Fortunately, there are plenty of strong picks that will remind parents of their favorite Disney classics… without having to save up for future therapy bills. Here are some favorite Disney-inspired baby names to consider for your future fanatic.