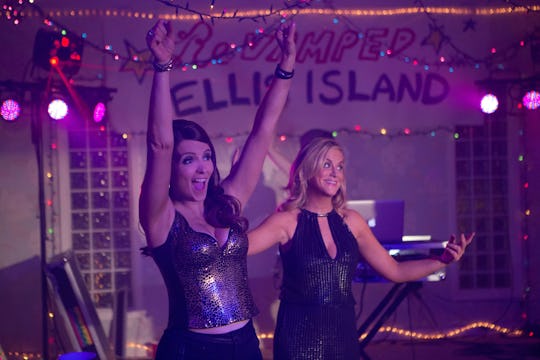 Universal Pictures
9 Movies To Watch When You Want To Laugh Out Loud
Movies can serve as tremendous tools for education. And sure, some days you're up for a four hour documentary about serious social issues. But on other days, a lighthearted comedy is exactly what you need. Hey, sometimes you just want to turn off your brain for a bit. Fortunately, there are tons of movies to watch when you just want to laugh. These flicks are the reason popcorn was invented.
Silly comedies can help you chill better than almost anything else. Whether they're making fun of the wedding industry, complicated relationships, or even life itself, a good comedy can help you forget about your own problems for a couple of hours. If you're trying to recover from a stressful week or just want to kick back with your friends and share some laughs, your next favorite funny movie is just a click away.
So when you don't have the emotional energy to invest in yet another seven-season TV series, these movies can entertain you for an afternoon with no commitment involved. Of course, some of them are worth watching time and again (especially the musicals), and there's no harm in knowing every line to a silly film. Hit play and get ready to laugh.