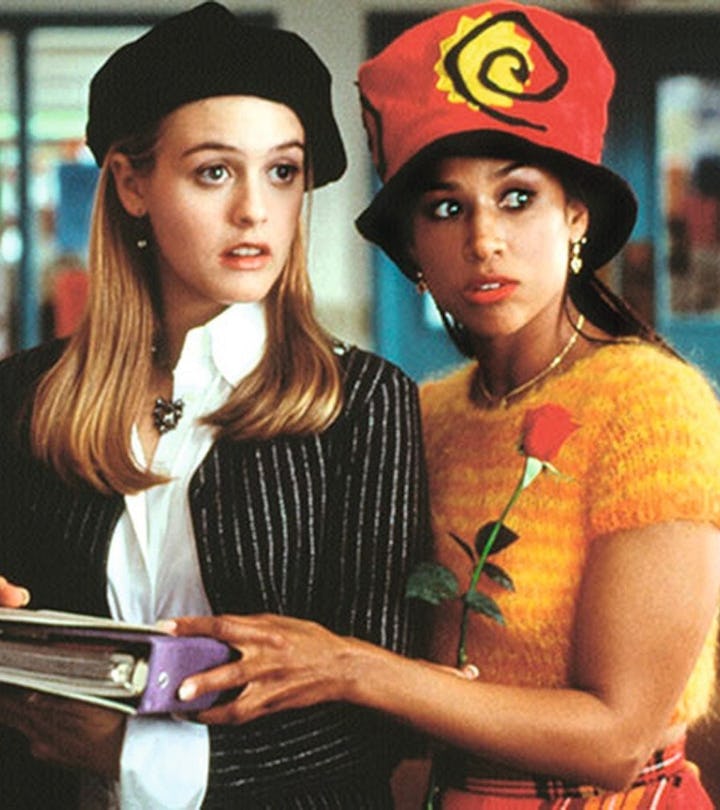 Paramount Pictures/YouTube
10 Of The Raddest Movies From The '90s To Watch On Girls Night
Crop tops are optional, but highly encouraged!
When life gets a little too stressful, sometimes the best remedy is a good old-fashioned time machine. Since Elon Musk hasn't invented that technology yet, the next best available option to travel back to a simpler time and place might be stretching out on the sofa to catch a movie with your girlfriends. And while every decade has its own awesome features, there's probably no better span of 10 years than the '90s to satisfy your squad with some serious nostalgia.
The '90s was an entire mood. From the food (Dunkaroos were invented in 1992!) to the shoe fashion (Dr. Martens forever!), everything seemed to have more character or just appear to be uncomplicated. (Even '90s figure skaters had less drama!) And while it's pretty impossible to imagine a time before social media, it's also pretty cool to consider how people entertained themselves before collecting likes on Instagram was even a thing. Who doesn't miss these '90s classic picture books, or a time when '90s maternity fashion didn't require 47 stylists?
From crowded rom com love triangles to rocking "Girl Power" features, these fun and unforgettable movies will having you and your besties feel like you're living your best 1990s lives. You'll revel in the days when grunge was all the rage, every episode of Friends was an event, and Britney Spears' "Baby One More Time" blasted from every car's CD player.
After you've gotten your cinematic fill of the '90s, why not take it back one more decade and make it a double feature with some '80s movies (that might even make you a better parent).