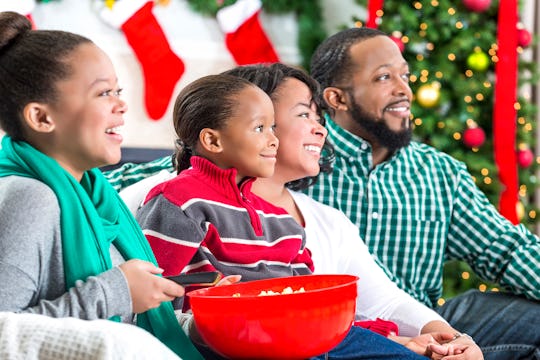 SDI Productions/E+/Getty Images
The 10 Best Classic Christmas Movies To Watch On Hulu Right Now
Drop the remote and pass the egg nog.
Holiday movie viewing is a seasonal tradition for many families, and there are now so many ways to binge Christmas films and make movie-night memories. The streaming service Hulu currently has dozens of holiday films ready to cue up, from cable-tv originals to old-school classics. And you'll find flicks for kids, teens, and grown-ups to enjoy.
We thoroughly excavated Hulu's selection of holiday movies and found classics of all kinds: Modern and black-and-white, happy and sad, thoughtful and silly. Many are charming retellings of old Christmas tales, and others are utterly original. There's the goofy, kid-friendly adventures like Elf, an adult comedy gem featuring Schitt's Creek's Dan Levy, and even an animated movie that feels more Halloween than holiday.
What's that? You haven't subscribed to Hulu's streaming services for $6.99 a month? Not a problem, because Hulu offers a free trial, which is just enough to give you a taste of the sweet holiday treats on their viewing buffet.