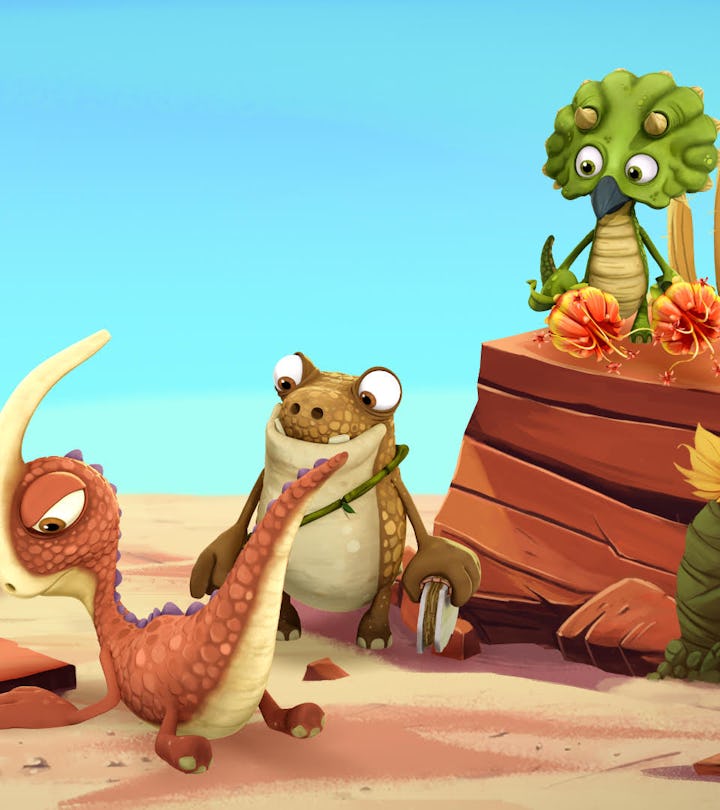 Disney Junior
If Your Kid Can't Get Enough Dinosaurs, They'll Love These 20 Shows
Educational, funny, and cuter than a T-Rex's tiny arms!
It seems that every child will, at some point in their lives, enter a dinosaur phase. Everything from toys to snacks to TV must involve dinosaurs. But our childhoods, like dinosaurs themselves, were in the prehistoric period of the '90s, and finding quality dinostories could be a challenge. Not only were there limited options but if you weren't parked in front of the TV at a certain time, this week's episode of Denver the Last Dinosaur* was going to pass you by.
But no longer do we need a VHS to record cool documentary about dinosaurs. Nowadays, with multiple streaming services like Hulu, Netflix, and Disney+, in addition to network and cable programming, dino-loving kids are living the sweet life. New shows are coming out all the time and, yup, the old classic ones are still available to watch today. The possibilities are endless. So much so that it can be hard to know where to begin!
To get you started, we've gathered 20 kids' shows with and about dinosaurs to get your future paleontologist started!
*available, incidentally, on the Little Amigo YouTube channel...
This article was originally published on