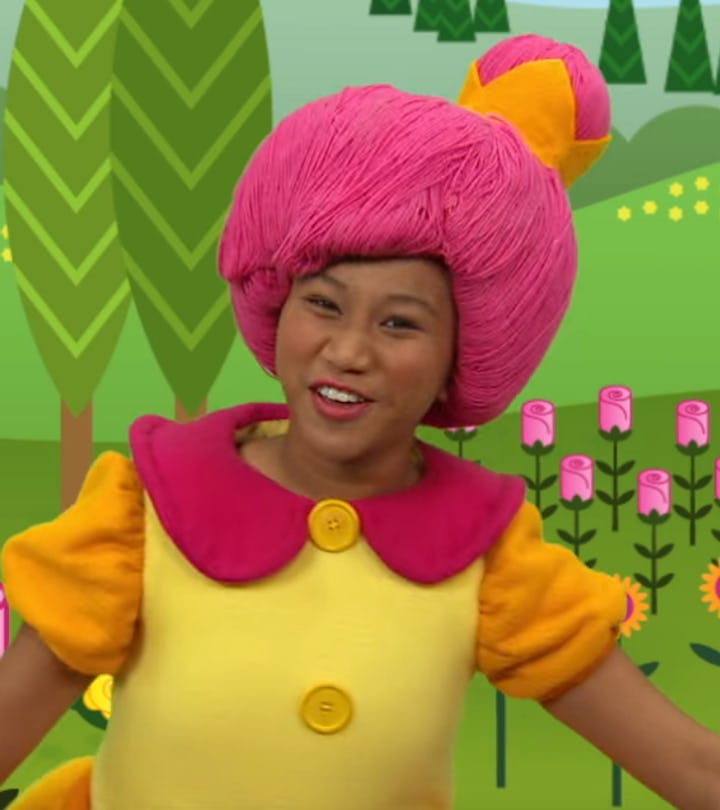 Netflix/Jamie Kenney
The Best TV Shows To Stream For Kids Who Love Music
Encouraging your child's love of music is as easy as do, re, mi!
As parents, we want our children to be as well-rounded in their education and interests as possible. Yes, STEM learning is important. Sports keep us healthy and teach us about teamwork and perseverance. But let's not forget about the wide and wonderful world of the arts! Literature, painting, and, of course music. And since kids learn a lot through TV, we've put together shows about music for kids to sing, dance, clap, and learn along to.
Unfortunately, there seems to be a dearth of programming out there for shows explicitly about music. Fortunately, that's kind of OK! Writing for PBS Kids, Dr. Robert A. Cutietta, Dean of the University of Southern California Thornton School of Music, said that some of the best ways to encourage musicality in a child is to... just sort of start listening to music together! Have it on throughout the day, sing and dance along — make it fun. These tips may seem simple, but when you're talking about something as universal and innate as music, it doesn't have to be complicated.
There is a lot of very music-oriented TV shows and series out there beyond your standard old-timey Broadway musical movies and Disney classics. (Though, by all means, throw them in the mix as well!) Here's just a small list to get you started!
All shows listed are appropriate for general audiences.