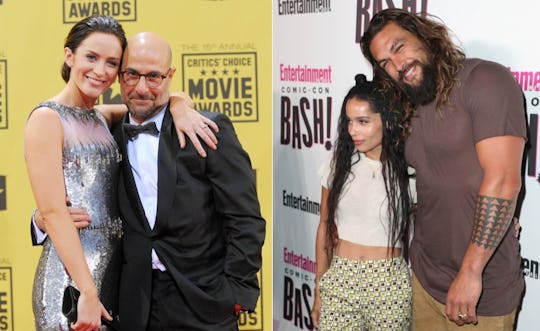 Joe Scarnici/Getty Images Entertainment/Getty Images / Jason Merritt/Getty Images Entertainment/Getty Images
60 Famous People You Probably Didn't Know Were Related
These fun facts will definitely come in handy at your next trivia night.
You may not realize it, but there are actually a lot of really famous family connections in the entertainment industry. Consider, for instance, brothers Chris and Liam Hemsworth, sisters Beyoncé and Solange Knowles, mother-daughter Goldie Hawn and Kate Hudson, and of course, the Kardashians. But there are also a lot of family ties branching out across Hollywood (and the nation) that are lesser known, and those are some of the most interesting. In fact, there are at least 60 celebrities you probably didn't know were related to each other, so prepare to be surprised.
Imagine Julia Roberts just sitting and having a glass of wine on the back porch with her niece Emma Roberts, of American Horror Story fame. Or Luke and Owen Wilson playing video games on a boring Friday night. Sure, it can be tough to picture the very normal ways that families spend their time, when those families grace our entertainment so frequently. But, in many cases, these people grew up together, have fought and cried with one another, and shared fun and very personal memories. You know, the little things that make up a family.
Here's a look at a few examples of celebrities that are sometimes friends, sometimes co-workers, but always family.