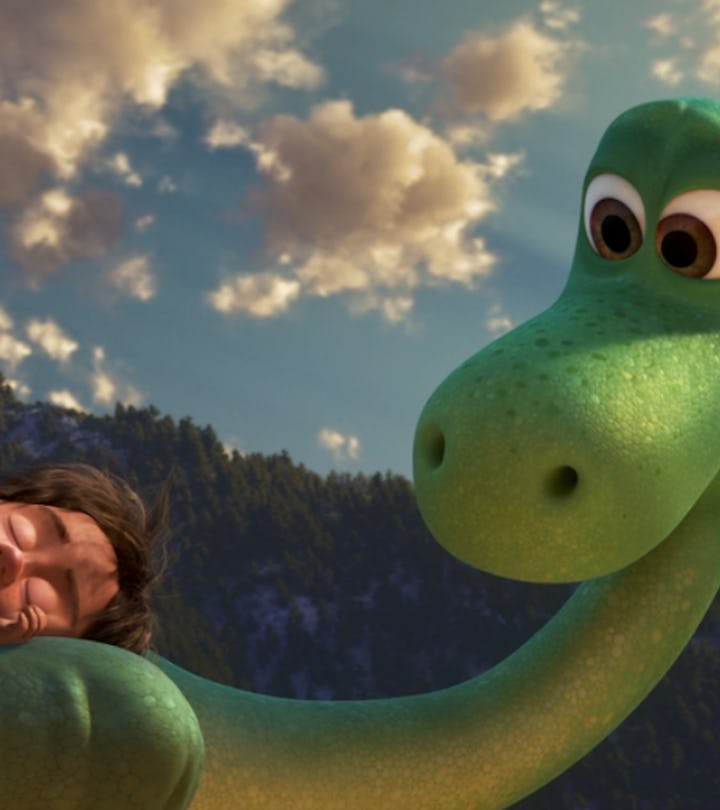 20 Dinosaur Movies For Kids Because Your Budding Paleontologist Can't Get Enough
The Land Before Time is just one of many options to stream.
Chances are your kid has a favorite dinosaur. And chances are you remember your favorite dinosaur from when you were a kid, too! For 200 years, dinosaurs have captured our imaginations. And as soon as we could put these 65-million-year-old beasts on the big screen, we did! In 1914, black and white features like the animated Gertie the Dinosaur entertained audiences. Dozens, maybe hundreds of films later, it's clear that dinosaur movies for kids are still in high demand.
Of course we've come a long way from shaky animation and shoddy special effects: there's no lack of premium dinosaur content out there for your future paleontologist... but sometimes it can be a little time consuming to dig up everything there is to discover. (Pun intended: we're not sorry.) So we've done that for you with a list of some of our favorite pre-historic movies your kid will want to watch over and over.
Since part of the appeal of dinosaurs is the fact that they're just a little bit scary, be warned that some of these movies may not be right for younger or more easily-frightened kiddos (that's why we've included ratings for each one). But from silly to a little bit scary, science fact to science fiction, we've got something for every dino taste!