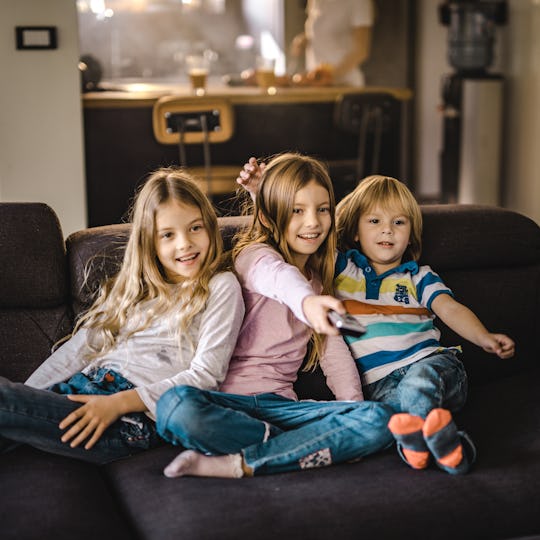 skynesher / Getty
From 'Ducktales' To 'Doug', 33 Classic Cartoons To Stream On Disney+ All Weekend Long
Whether you're looking to introduce your kids to some blasts from the past, or enjoy some nostalgia from your own childhood, watching old cartoons is a wonderful way to pass the time. In fact, the classic cartoons streaming on Disney+ will give you and your kids those retro Saturday morning vibes any day of the week. Nothing makes you feel like a kid again faster than tuning in to these colorful, hilarious, and sometimes downright weird animated shows.
There are plenty of classics you'll recall fondly, such as Talespin and Doug, as well as a few forgotten treasures. For instance, did you remember the mid-'90s cartoon based off the Mighty Ducks that starred anthropomorphic, hockey-loving ducks from another dimension?
Disney+ has a huge catalog of classic films (of course), but their old-school cartoon show selection is pretty expansive, too, starting with some shows back from the '70s. As you might expect, '90s kids are very well represented, and there are tons of shows that will make any Millennial a little misty with memories. Just read a few of the titles and you'll remember all the words to theme songs you haven't heard in years. Whether you like superheroes, fantasy stories, or talking animals, there's plenty of classic cartoons on Disney Plus both you and your kids will enjoy marathon-watching together.
Whether you're revisiting your favorite show from childhood or checking out a cartoon you've never seen before, these funny, action-packed shows are well worth a watch. Kids and adults of all ages will get a kick out of these classic cartoons on Disney Plus.