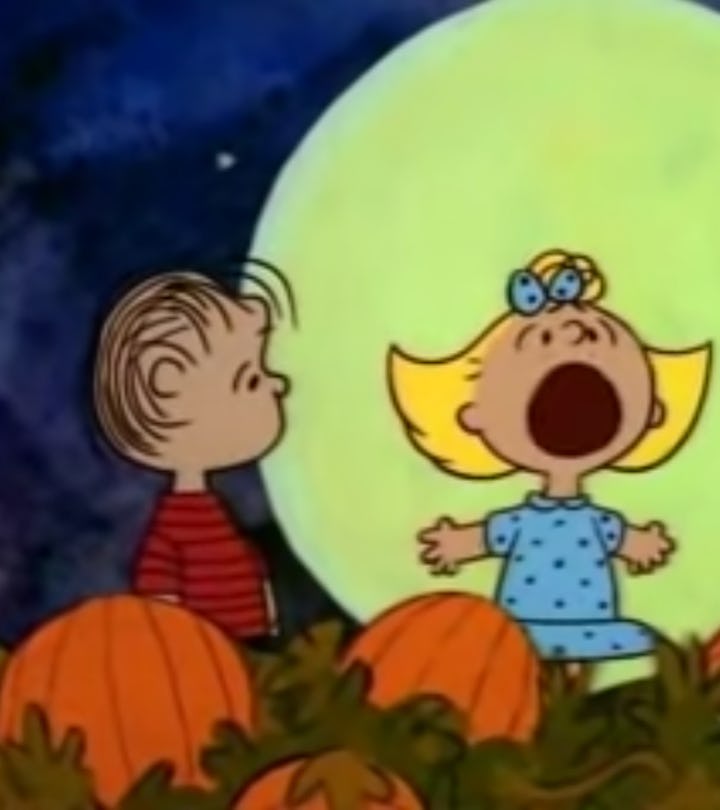 20 Halloween Movies To Watch With Your Little One That Aren't Scary
Because getting in the spirit of Halloween doesn't have to include nightmares.
Halloween is the ultimate kid holiday. Dressing up, eating candy, and, of course, having lots of spooky good fun. Who doesn't love cuddling up and watching Halloween specials and movies every year? Well, some little kids. Sometimes the spookiness can be a little too much for young or sensitive kiddos. So we're gathered together some of our favorite Halloween movies that aren't scary, because everyone deserves to have a good time.
This time of year can be hard for the sensitive kiddos. Because sometimes, even "kids' movies" can be a bit spooky for some children. Hocus Pocus is a favorite, but have you taken a look at Billy Butcherson, Winifred's adulterous zombie boyfriend, recently? Creepy! The Witches? Who doesn't love a movie based on a Roald Dahl? But look me in the face and tell me that the grotesque practical effects used on The Grand High Witch didn't haunt your dreams as a child? (Or, for that matter, as an adult.) You can't. Fortunately, there are lots of options out there for Halloween movies that are spooky without being scary.
Of course, what your children find scary is extremely subjective. Some kids are more easily frightened than others, or find random things absolutely terrifying. (Like that time my daughter, who finds zombies cute, was terrified to see a large shrubbery decked out in Christmas lights.) But, overall, we doubt many kids will find any of these movies scary as they're either explicitly geared toward very young children or are quite tame. We've listed each film's ratings (those that are unrated can be considered rated G) and where you can watch them. When the only option for certain movies was a rental or digital purchase, we've also included an option to buy the movie on DVD when possible (because, honestly, it just makes sense to have some of them: especially the classics).
Happy Halloween!
This article was originally published on