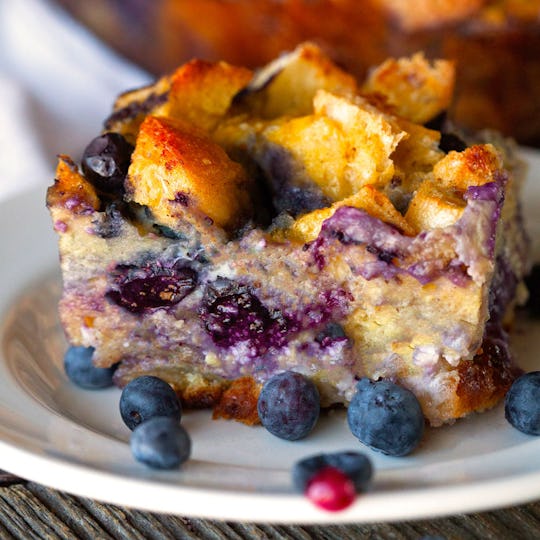 11 Crock Pot Breakfasts That Start Your Day On A Delicious Note
When thinking about Crock-Pots, mouth watering images of set it and go soups and chilis come to mind. And it makes sense. Crock-Pots are all about dumping a bunch of ingredients and spices into a ceramic pot in the morning, heading out for the day, and come to a smell that signifies dinner is ready.
But what if you switched up the timing on this beloved scenario, and created a Crock-Pot breakfast? That's right. Instead of the components with meats and vegetables, picture a pot filled with steel cut oats or eggs simmering while you sleep. Imagine waking up to the scent of breakfast in the air. Can you see it? Isn't it incredible?
Whether you want a warm meal to give your family in the morning or a delicious dish to bring to an early brunch, your crock pot could be the key to satisfying your a.m. needs. And make sure to cast aside your notions of what kind of breakfast you're able to make in your slow-cooker. No breakfast stews, thank you very much. True, some crock pot breakfasts include casseroles, but they don't involve tuna or noodles — it's all about eggs, bacon, French toast, and veggie additions. So if you're interested in concocting a filling morning meal, pull out your crock pot tonight and wake up to one of these delicious breakfast dishes.