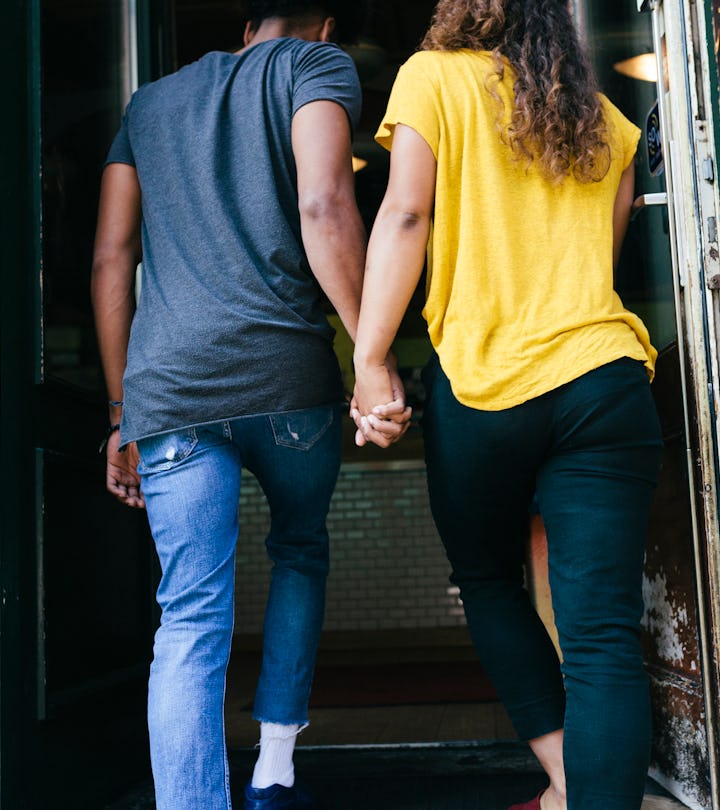 Hinterhaus Productions/DigitalVision/Getty Images
10 Signs You Are Sexually Compatible With Your Partner
In case you're not 100% sure just yet.
Sex is not the be all end all of a relationship, but it's hard to overcome a disappointing or nonexistent sex life, especially if you completely connect outside of the bedroom. It's not that sex absolutely must be phenomenal from the first time (though that would be nice), but a truly great connection between the sheets is, for many people, an important part of a relationship. While sexual compatibility is a broad concept, and really something that every couple can negotiate themselves to some extent, there are some overarching signs that you're sexually compatible with your significant other.
But what is "sexual compatibility?" And how is it defined — is it even something that we can clearly define for all people? "Sexual compatibility is about having a shared understanding of your sexual desires, preferences and turn-ons and how they align with your partner's," explains Alana R. Ogilvie, a Licensed Marriage and Family Therapist (LMFT) and Certified Sex Therapist (CST) practicing in Portland, Oregon. "Couples with compatible sexuality recognize, express and engage in sexual experiences that feel good to both of them." In other words, like so many things in a healthy relationship, sexual compatibility is fundamentally about how well you two can communicate.
To figure out if you and your significant other are in sync in the bedroom, read on to find out more about 10 signs that you're sexually compatible.
Sexual compatibility is not one-size-fits-all. Instead it's a process and it's all about open communication, like most things in a long-term relationship. If you're feeling like your relationship needs a little help right now, the good news is that sexual compatibility is something you can work on, if you'd like to.
Sources cited:
Expert:
Alana R. Ogilvie, Licensed Marriage and Family Therapist (LMFT) and Certified Sex Therapist (CST)
This article was originally published on