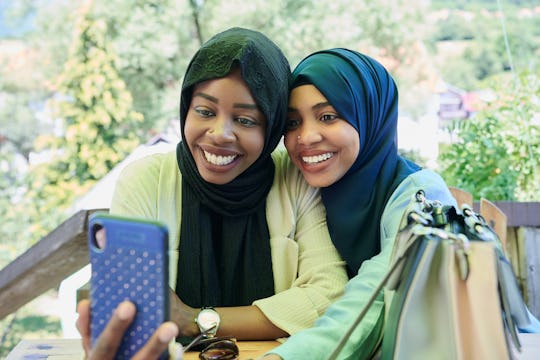 Benis Arapovic / EyeEm/EyeEm/Getty Images
Instagram Captions For Siblings Day To Give Everyone The Feels
Whether you need one to accompany an embarrassing photo or a caption for the most sentimental post.
Siblings should be celebrated every single day, but in the social media multiverse, National Sibling Day is the perfect opportunity to celebrate your sib. Whether you got along or wished you were an only child, choosing the right Instagram captions for National Siblings Day will help you highlight that undying love only brothers and sisters understand. Because if you don't highlight how much you adore your sibling via social media, are you even related?
Depending on the type of relationship you have, your sibling Insta post might be touching, hilarious, or embarrassing. It doesn't really matter, as long as it's representative of what you and your sibling(s) share. After all, today is a day to show what makes your relationship unique. So go ahead and post those pictures in matching holiday sweaters, or the ones that are super unflattering of your little bro but really, really great of you. Embarrass them, annoy them, and remind them that even when they were at their most infuriating, you still loved the hell out of them.
April 10 is your one chance each year to make a spectacle out of your love (or whatever feelings you have) for that kid you grew up with. While you're digging out the best/wort photos in your arsenal, here are some Instagram captions — the good, the bad, and the ugly — to get those creative juices flowing.
This article was originally published on