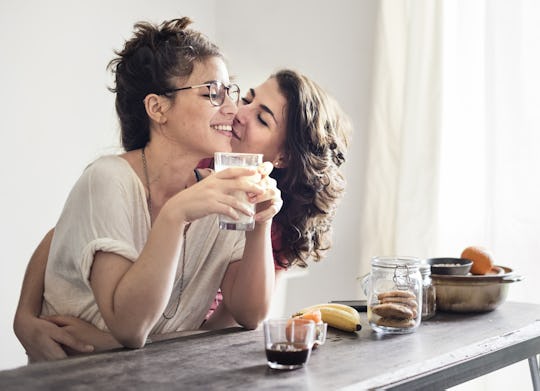 Rawpixel.com/Shutterstock
13 Questions A Grown-Ass Woman Needs To Answer About Her Partner Before Committing
The beginnings of a new relationship are exciting, partially because everything is brand new. That honeymoon phase is a time to learn about your partner and put together the pieces of their personality puzzle, so to speak. Eventually, you start to think that the relationship could turn into something more serious. (Are those wedding bells you hear?) It's a thrilling realization, but also one that requires further reflection. The fact is there are some questions that a grown-ass woman should be able to answer about her partner if she thinks it has a chance of going somewhere more serious.
Whether you're trying to define the relationship, contemplating co-habitation, planning a wedding, or something else that shows your commitment, you need to know the answers to more than just the superficial questions if you think the relationship has the potential to last forever. (Though, to be fair, knowing what show your partner likes to watch after a bad day can come in handy.) You need to know the answer to some of the more difficult, and potentially awkward, questions that can arise when two lives merge.
Grown-ass women can't afford to tiptoe around important topics; they need to embrace them. The better you know your partner, the stronger your relationship will be. Here are just some of the questions you need to ask.