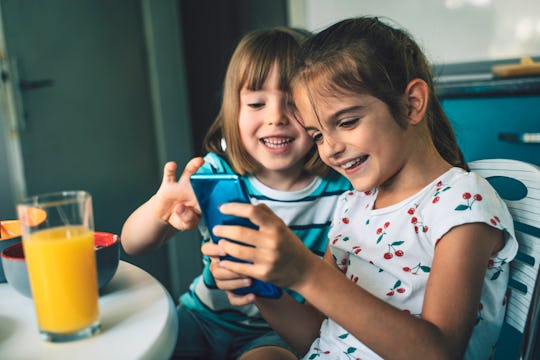 mikimad/E+/Getty Images
These 15 Android Apps Will Keep Your Kid Busy For A Good Long Time
Sometimes, it seems like young kids have about a 15-second attention span before declaring they're bored (again). If you're having the kind of day where you need more than a quarter of a minute to get some things done, some of the best Android apps for kids can help you out. Whether your child is interested in art, learning how to write, or just wants to have some fun, there's an app out there for them.
Every parent has their own philosophy and parameters around screen time for their kids, so when you do let your child grab the tablet or your phone, it's nice knowing there are games downloaded for them that you know are safe and fun (and maybe have an educational component). However, going into the app store to find something that is age-appropriate, safe, and in line with your child's interests can feel like you're trying to find a unicorn.
As hard as they are to track down, those unicorn apps do exist. In between the games full of noises, pop-up ads, and questionable content are some quality apps that will keep your child safely entertained so you can get some things done (or take a break if you'd rather). To help you narrow down your search, here are some great apps for Android that are made especially for kids.