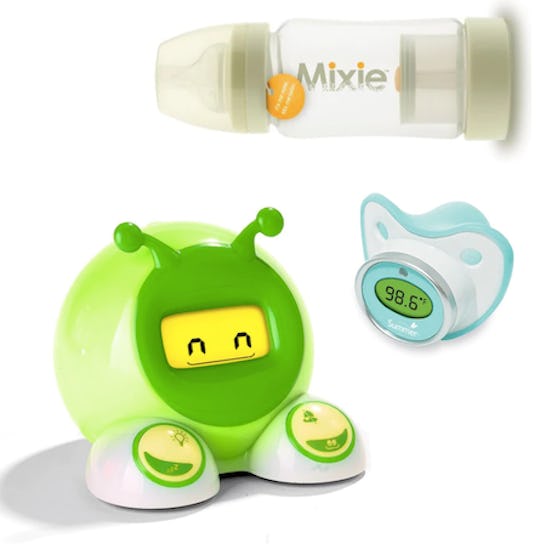 21 Weird But Genius Baby & Toddler Amazon Products…
There are several types of great baby products in the world: You've got your baby registry essentials, of course, and then there are the baby items worth splurging on. Let's also not forget about those weird but genius baby products out there. You know the type: At first, they make you scratch your head and wonder if you'd ever really need something like that — or if you'll even use them — but give these guys a chance, and those great baby products just may become an absolute essential in your daily life.
That's because the best baby products solve a real problem — whether trivial or more complex — and when you've got a problem, who you gonna call? Assuming the problem isn't a ghost, you're probably going to call on Amazon. At least, I do: Based on my purchase history, I think I'm solely responsible for about 87 percent of its profits by this point.
It's no surprise that the online superstore that has everything from A to Z (really — check out the logo. Whoa, right?) carries an eclectic collection of unusual baby products. Take a look at these weird, clever or just plain cool products to see what you've been missing.