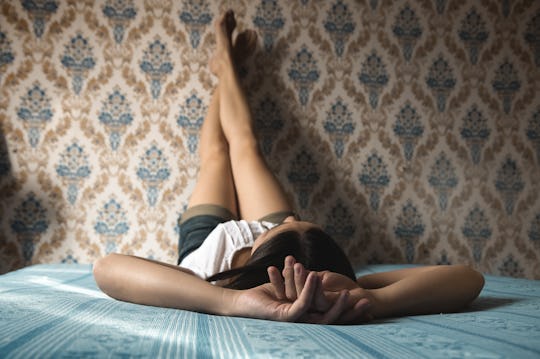 Shutterstock
5 Common Side Effects Following An Abortion, According To Experts
The question of whether or not to terminate a pregnancy is one that many women face for a variety of reasons. Discussing the potential side effects of abortion so you know what is considered "normal" is an important part of understanding what to expect if you are going in for the procedure, and will also help you navigate the recovery period afterward to understand whether or not additional care is needed.
In a political climate where mis-information is easily spread, and more states are passing bills to restrict access to abortion, you should know that in most cases, the risk for complications following the procedure (when it is done safely and by a qualified provider) is very low. A 2014 study done by researchers at UC San Francisco found that major complications (those requiring hospital admission, surgery or a blood transfusion) occurred in just 126 cases of the 54,911 abortions studied, which is less than a quarter of a percent. The same study revealed, "a little less than two percent of the abortions, or 1,030 cases, resulted in minor complications in the six weeks following the procedure."
That doesn't mean, however, that you won't experience a recovery period following an abortion. The common side effects below apply to both surgical procedures (dilation and curettage or dilation and evacuation) as well as medical abortions using the pills misoprostol and mifepristone, according to the experts Romper spoke to. However, the intensity of these side effects will vary depending on factors such as the type of abortion received and gestational age (how far along the pregnancy was).