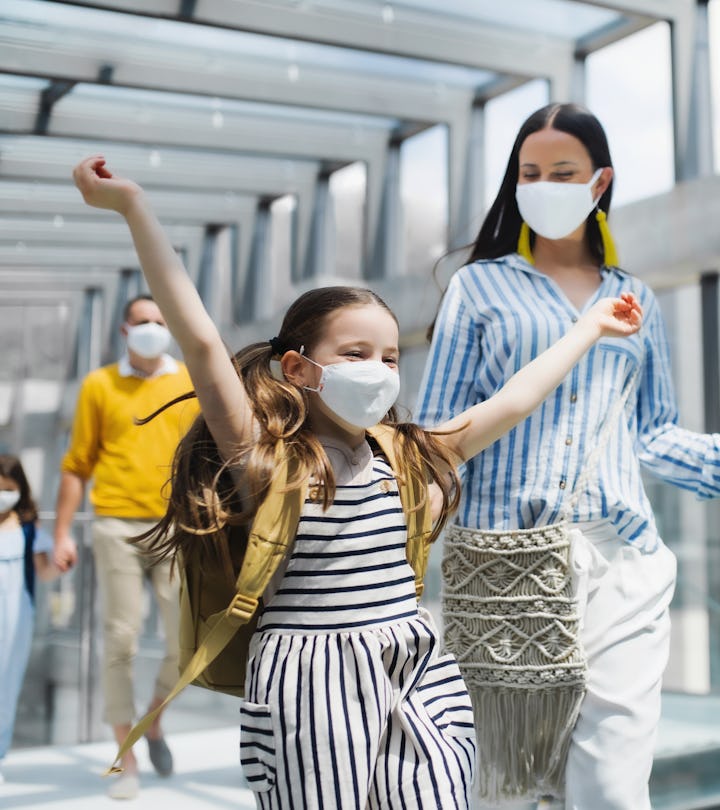 5 Expert-Approved Tips For Keeping Your Family Safe During Summer Travel
It's the question on everyone's mind these days: How soon can we go on vacation?
After over a year spent in quarantine, many of us are more eager than ever to hit the road and get out of town, but we still want to do it safely, especially since kids under 12 aren't currently eligible to receive vaccines. And physical health isn't the only thing to consider: Kids' mental health is also a concern.
"We've seen an increase in anxiety and depression in children, and it's not hard to understand why," Jesspreet Gowan, a pediatrician at Pediatric Associates with Stanford Children's Health tells Romper. "Parents are feeling anxious. They're staying home and not able to be with peers. This was going to happen, right?"
While travel doesn't make up for the emotional challenges of the pandemic, Dr. Gowan sees it as one way that families can bond and begin the recovery process. "I hope that families are able to experience some trips this summer, and do so in a way that makes them comfortable and safe," she says. "We're finally seeing some consistent positive news that will allow parents and kids to venture out again and enjoy some time together."
Romper teamed up with Stanford Children's Health to talk to Dr. Gowan about the best ways to stay healthy while traveling this summer. Read on for her recommendations and head into that much-needed vacation with confidence.
At the end of the day, Dr. Gowan encourages families not to lose sight of why you're going on vacation in the first place. "The important thing to me is that families find ways to bond and get time away from school and work where they can be together," Dr. Gowan says. "Find that quality time, whatever that is. I don't think it necessarily requires travel, but if you can, and you can do it in a way that you're comfortable, I think it allows a nice reprieve for families."