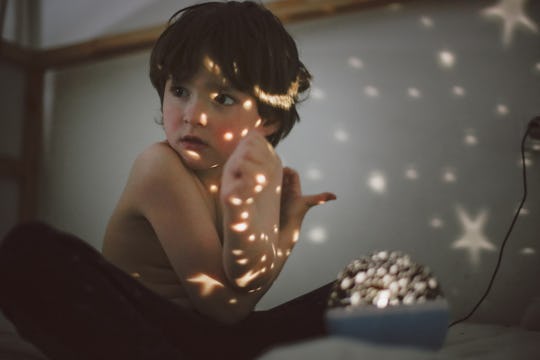 Image taken by Mayte Torres/Moment/Getty Images
5 Signs Your Toddler Should Stop Napping (Ugh, I Know)
Look out for these telltale signs.
Naps are a wonderful thing for both an overwhelmed parent and an exhausted child. Your little one gets the opportunity to hit pause on running around all day, and you get your first chance to pee alone. It's a win-win. But unfortunately, there comes a time in every parenthood journey when your toddler is done with naps, and forcing or pushing for them to take one isn't going to make things any better. Yep, there are a few telltale signs your toddler should stop napping, and it's important to pay attention to them.
I know it's tempting to keep trying to force naps on them — trust me, I'm already worried about what I'm going to do when my 9-month-old daughter (who already isn't a great napper) drops daytime sleep altogether — but trying to make a toddler take a nap when they don't want to will result in a lot of tears, tantrums, and unhappiness. It's better for both of you to just drop that nap.
If you do still need a break, and you feel like they still need at least a little rest, try replacing nap time with quiet time. Dr. Florencia Segura of Einstein Pediatrics suggests to Romper that toddlers can instead be told to spend an hour or so in their room doing quiet activities, like reading books or playing with toys. "This break not only helps the whole family, but also will give him time to fall asleep if he is especially tired on a given day or had difficulty sleeping the night before."
That said, here's how to tell if your toddler should stop napping: