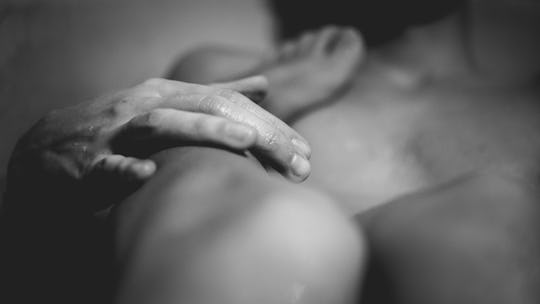 Yamila Surez/EyeEm/Getty
5 Things To Do After Sex That Could Help You Get Pregnant
You've been following all the rules of good baby making. Taking your prenatal vitamin, check. Monitoring your Basal Body Temperature, check. Tracking ovulation, check. Regular sex at time of ovulation, double check! A lot of the process is out of your control, but there are still some things to do to increase your chances of getting pregnant. Granted, none of these added measures are a guarantee, but all of them are worth trying (and they're easy to do, too).
"Most patients have a 20% chance of conception with each ovulatory cycle," certified midwife Jana Flesher tells Romper, and most of the things you'll be doing to help the process along will actually happen long before you have sex. For example, Flesher says women should have a "preconception consult with their midwife or physician" at least 4 months before even starting to try to have a baby; fertility specialist Kimberley Thornton M.D., FACOG, agrees, telling Romper in an email that this appointment is an important opportunity for your doctor to "review any medical problems or medications [you] might be taking that could affect [your] pregnancy." You will likely walk out with an understanding of how long things could potentially take, which will make it a little easier to remain positive and enjoy the (ahem) process of trying to conceive a little more.
Speaking of that process, as with most things in life, you have very little control in this situation... but there are a few things you can do after a potential baby-making session to help tip the scale in your favor.
This article was originally published on