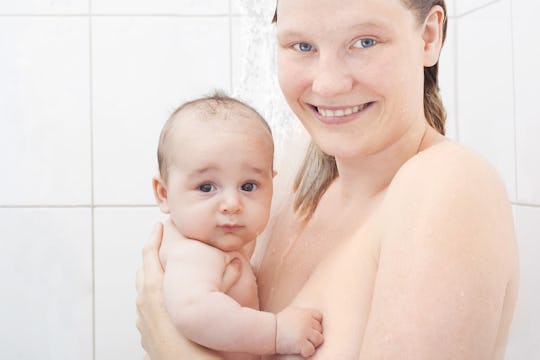 tiagozr/Fotolia
7 Postpartum Hygiene Tips No One Ever Taught You
Giving birth to a baby is one of the most emotional, joyful, and triumphant experiences ever. It's also one of the grossest. It's no surprise that labor itself is often marked by blood, sweat, and tears, but you may not realize that the postpartum period is, too. Your body continues going through major changes for a few weeks after birth, and there's a good chance some of them will make you feel gross. Luckily, there are some postpartum hygiene tips no one ever taught you that can make a world of difference.
The shock of becoming a parent combined with the sleep deprivation of your first few weeks with a baby can often make you feel like a total zombie. One of the best ways for me to quickly feel human again was to get myself clean and comfy. But after having a C-section, simple things like standing on my own for a few minutes in the shower, and even raising my arms to wash my hair, were incredibly challenging. With my next baby, I'm hoping that following a few of these tips will help me start feeling like myself again sooner.
Here are seven hygiene tips to help you survive the postpartum period.