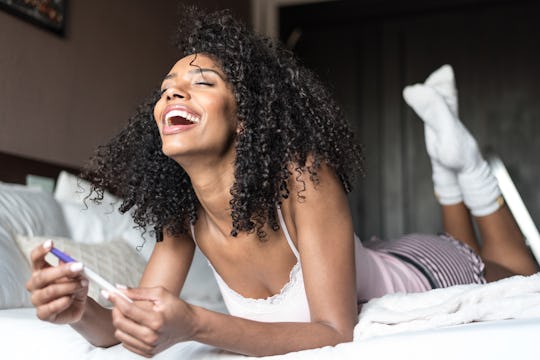 DavidPrado/Fotolia
9 Things To Know About Getting Pregnant When Mercury Is In Retrograde If You Want To Be Extra-Careful
Deciding to have a baby is a big move for anybody, so it's understandable if you want reassurance. Why not look to the stars for help? (In this case, you're looking to a planet, but the point stands.) The things to know about getting pregnant when mercury is in retrograde may change the way you think about conception for the next few weeks.
So what does Mercury in retrograde mean? The planet is not actually moving backwards. From an astronomical point of view, Mercury's orbit of the sun takes 88 days, compared to the Earth's 365 days, according to Paste. Because of this difference in orbit time, sometimes the Earth's journey overtakes Mercury for a few weeks. For stargazers on Earth, Mercury appears to move backward, AKA retrograde, during this time.
Of course, people didn't have this explanation hundreds of years ago. Back in the day, it looked like a planet was moving backward through the sky, and this understandably made some people uncomfortable. So it's no surprise that a lot of astrological significance was attached to this event. In essence, Mercury in retrograde brings chaos and confusion, according to Astrology Zone. During this phase, signing contracts, starting a new job, or making any major life decision is generally not recommended.
So what does this mean for people who are trying to conceive? Here are a few things you may want to keep in mind during this topsy-turvy phase. Oh, and don't feel bad if astrology isn't normally your bag. Plenty of people get a little superstitious about something as big as conception, so it's OK if you're curious.