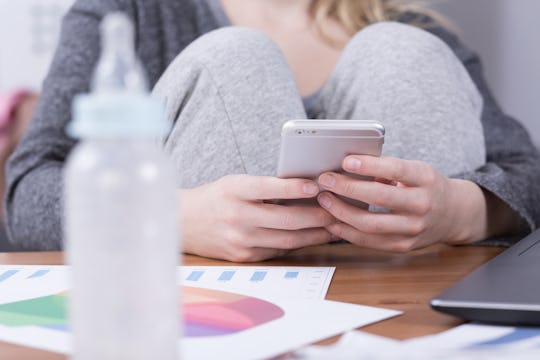 Photographee.eu/Fotolia
9 Things Your Weaning Body Will Do That May Freak You Out
Weaning is a very individual choice that is either led by the mother or the child. It can be done at any age and for any reason. However and whenever you choose to do it, is ultimately up to you and your comfort level. Once you've determined your own readiness and your child's readiness for weaning, you'll want to keep in mind some important things; the process may take longer or shorter than you anticipated and it may be harder or easier than you imagined. There are also some things your weaning body will do that may freak you out a bit.
I weaned because of my general dislike for breastfeeding. I wasn't producing a good supply due to a previous breast surgery, and I was constantly upset about my inability to adequately feed her with breast milk. Nursing was frustrating for me so when it came time to wean, I was elated. Even though I was happy, that doesn't mean I wasn't a little taken back by some of the changes that happened pretty immediately to my body (not just the obvious changes to my boobs).
Whether you're excited to move on from nursing, or nervous about it just know all of what you're feeling is valid. It's also very normal to feel trepidation about the body changes you'll experience. Thankfully, a lot of them are bizarre and awesome at the same time. Here are nine changes to keep your eye out for, and possibly even embrace.