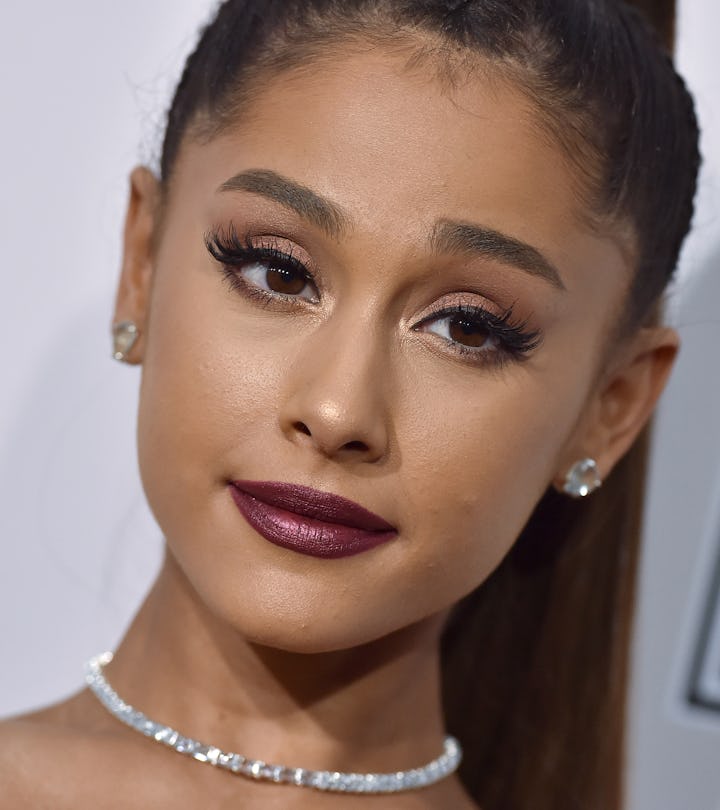 Axelle/Bauer-Griffin/FilmMagic/Getty Images
6 Ariana Halloween Costume Ideas For Kids
Go all out and channel your favorite petite pop star.
Ariana Grande has been wowing audiences with her singing talents since 2013, and the singer shows no signs of slowing. So if you'd like to channel that pop star energy in October, the Ariana Grande Halloween costume choices offer a ton of cool wardrobe options. Whether you'd like an over-the-top ballgown or a cool sweatshirt, plenty of different styles channel that Grande vibe. (The high ponytail is really the centerpiece, anyway.)
Even before Ariana Grande announced her secret wedding to Dalton Gomez, generating a staggering 26.6 million Instagram likes, the singer had a long history of wearing viral-worthy looks. Whether it's an appearance at the Grammy Awards, a music video, or simply a cool Insta post, Grande knows how to have a memorable style moment. If you're inspired by these styles for Halloween, then here are a few ways to recreate some of Grande's most iconic looks. Treat these costume collections as a starting point, and make any alterations as you see fit. For instance, maybe you'd like to layer a t-shirt or cami under some of the tops, or swap out the heels for flats. If your kid wants to dress like Ariana Grande for Halloween, then maybe you add a high ponytail and cat ears to one of their favorite outfits. There's no shortage of unforgettable Ariana Grande Halloween costume ideas.
With so many different styles and eras to choose from, this Instagram-breaking singer is an amazing source of dress-up inspiration. Put on an Ariana Grande Halloween costume for the night and get ready for everyone to say "Excuse me, um... I love you."