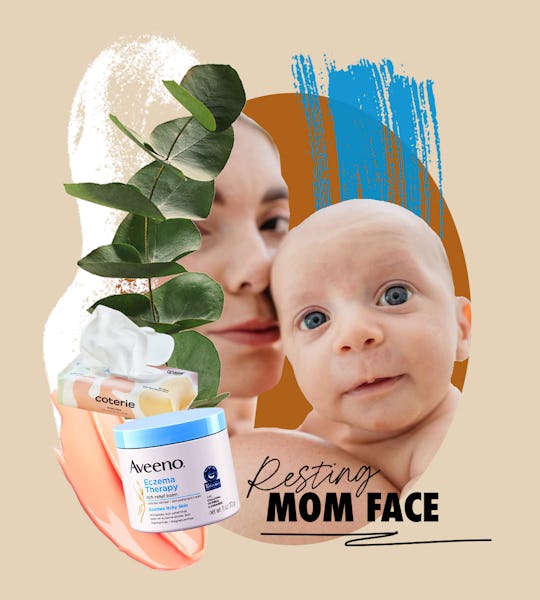 12 Baby Products You Should Be Using On Yourself, According To A Beauty Editor
A diaper cream that doubles as a moisturizer, a healing balm, and more.
You learn a lot as a new mom: Your body isn't yours again until the baby turn about seven months (if you breastfeed, you'll get some semblance of it back when you wrap that up); then you'll get to sleep after the baby turns one; and teething lasts for way too long (and it is truly, inexplicably grueling). But some of my favorite things I've learned actually have to do with products, ones I wouldn't have otherwise used unless I had babies.
So, because I'm all about generosity, I'm letting you in on my favorites because you might want to add a few of them to your cart for yourself as well — they're that good. And, to add a doctor's perspective, I also asked my close friend, board-certified dermatologist Shereene Idriss, M.D. (whom you might know via her Instagram hashtag #PillowtalkDerm), to weigh in with her favorites, too. She has kids of her own and has always shared the importance of knowing what's actually in your baby's products and yours. Fun fact: She was the second person I told that I was pregnant when I found out — she assured me I was going to be OK and has been a source of moral and emotional support through both my pregnancies. She's also wildly talented and incredibly smart — not to mention my go-to person for injectables and lasers. (More on that later.)
Final note: It's not a coincidence that several of these products are sunscreens. I am fanatical about sun protection for my babies and for myself. But not all sunscreens are a pleasure to use, so when I found a few that work well for everyone in the family, I buy them in bulk.
Resting Mom Face is a column from Romper contributor and beauty expert Carly Cardellino.
We only include products that have been independently selected by Romper's editorial team. However, we may receive a portion of sales if you purchase a product through a link in this article.