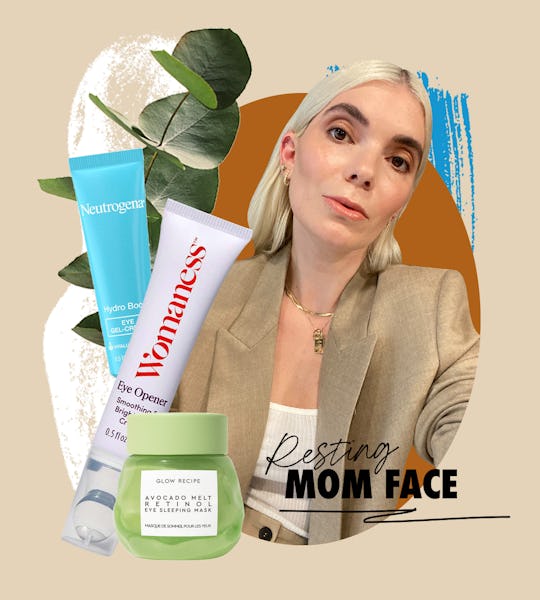 The 14 Best Eye Creams, According To A Beauty Expert & Dermatologist
A no-B.S. guide to creams that actually make a difference in smoothing, de-puffing, brightening, and more.
There are two schools of thought when it comes to eye cream: First, that they're a complete and utter scam and second, that they are a nonnegotiable part of any skincare regimen. I subscribe to the second school: I adore a good eye cream and have definitely seen results when I use certain formulas. However, I wanted to get a dermatologist's perspective to really settle this debate. So, I called my long-time go-to: Ranella Hirsch, M.D., a board-certified Boston dermatologist, who is very honest in her reviews and whom I trust completely.
"Eye creams are not a scam," she says. "Eye cream is a very specific thing — for a lot of people they're great, but not everyone needs one." So let's start with who can benefit from one if you want to use one. If you're starting to recognize a little crinkle in the skin around your eyes and want to help smooth those lines or help minimize puffiness, that's when an eye cream can help. People who don't necessarily need one are those who want to improve their overall skin tone and texture. For this set of folks, Dr. Hirsch recommends simply using the gold standard in skincare, a.k.a. retinol prescribed by a dermatologist, and apply said prescribed formula near the skin surrounding your eye (unless you have very sensitive skin — your derm will address and guide you).
If you choose to pass Go, collect $200, and then spend a portion of that on an eye cream, Dr. Hirsch warns against cream that claims to do it all. "Look for a formula that targets one or two things well," she says, and give that formula time to work, "instead of starting and stopping a bunch of different eye creams and claiming they're not working." If you choose wisely you should see "some sort of difference." She likens the waiting game to exercise: You might see some initial definition after a few workouts, but patience and time are needed to see the most prominent results.
Timing-wise, Dr. Hirsch suggests using an eye cream for a minimum of three months to really see the effects, and seven months to begin to notice the longer-term benefits. "Eye cream isn't a fly-by type of product," Dr. Hirsch explains. "The skin is very thin around the area and adaptable because of that, but you really have to stick with [a product] to see the greater benefits."
Now that you know how to use eye cream, here are the ones Dr. Hirsch and I recommend using — between the two of us, we've used each of them extensively. I've also included two buzzy new eye creams that just launched and are worth checking out. (I've tried them and I like them so far, but I haven't used them for an extended period of time yet).
Studies referenced:
Charnock, C. (2004). Evaluation of the antibacterial efficacy of diesters of azelaic acid. Eur J Pharm Sci. https://pubmed.ncbi.nlm.nih.gov/15066659/
Bissett DL, Oblong JE, Berge CA. (2005). Niacinamide: A B vitamin that improves aging facial skin appearance. Dermatol Surg. https://pubmed.ncbi.nlm.nih.gov/16029679/
Kijlstra A, Tian Y, Kelly ER, Berendschot TT. (2012). Lutein: more than just a filter for blue light. Prog Retin Eye Res. https://pubmed.ncbi.nlm.nih.gov/22465791/
Parrado, C., Mercado-Saenz, S., Perez-Davo, A., Gilaberte, Y., Gonzalez, S., & Juarranz, A. (2019). Environmental Stressors on Skin Aging. Mechanistic Insights. Frontiers in pharmacology, 10, 759. https://doi.org/10.3389/fphar.2019.00759
Mukherjee, S., Date, A., Patravale, V., Korting, H. C., Roeder, A., & Weindl, G. (2006). Retinoids in the treatment of skin aging: an overview of clinical efficacy and safety. Clinical interventions in aging, 1(4), 327–348. https://doi.org/10.2147/ciia.2006.1.4.327