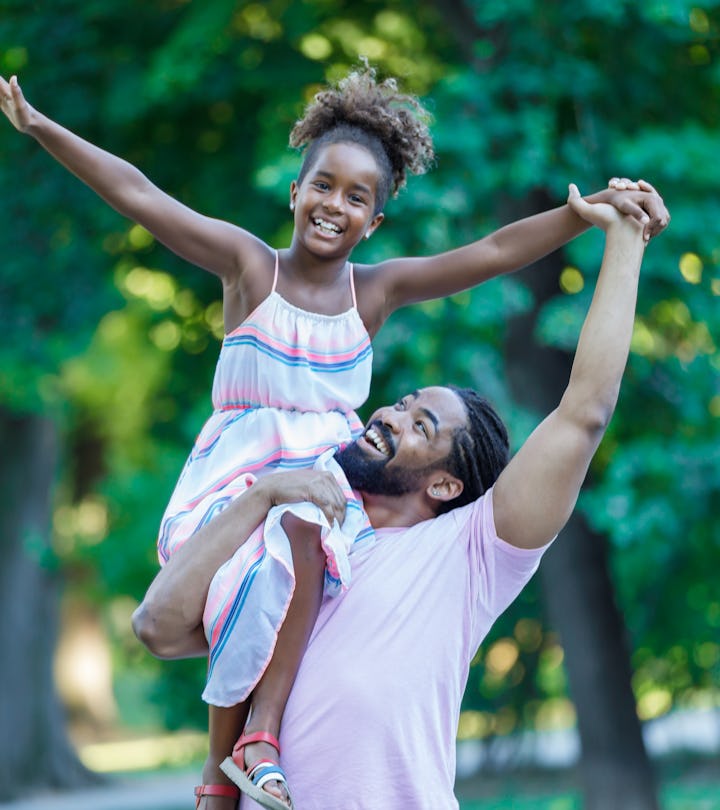 Professional Studio/E+/Getty Images
These Father's Day Gifts From Daughters Will Make Dad Melt
There's something for every kind of dad.
Trying to come up with a gift idea for your dad can be tricky, because there's no one-size-fits-all present. That's why the Father's Day gift ideas from daughters cover so many different categories, from sweet and sentimental to practical and personal. You can pick whatever best suits your (totally one-of-a-kind) dad the best.
If you're stuck trying to figure out what your dad really wants for a gift, then you're far from alone. In fact, psychologists have theories about why it's so hard to shop for Father's Day, including the idea that even though father's roles in the family are changing, the notion of fathers as "providers" rather than "recipients" could still be pretty entrenched. In less-psychological terms, however, it's possible that your dad always gives vague or I-don't-know type replies whenever you ask for gift ideas. Whatever the case, dad can be a notoriously tricky gift recipient.
That's why gift guides that run the gamut can be so helpful. Whatever your dad is into, there's something on this list he's bound to enjoy. Tech, geeky, athletic, and culinary gifts are all included, as well as a few fresh clothing items for all the fashion dads out there. Flip through these gift ideas and see which ones are best for your dad.
We only include products that have been independently selected by Romper's editorial team. However, we may receive a portion of sales if you purchase a product through a link in this article.
Whether your dad is a gamer, film buff, foodie, or something else entirely, there's a perfect Father's Day 2021 gift here. Include a handmade card for extra sentimentality, and you're off to a perfect celebration for this Father's Day.