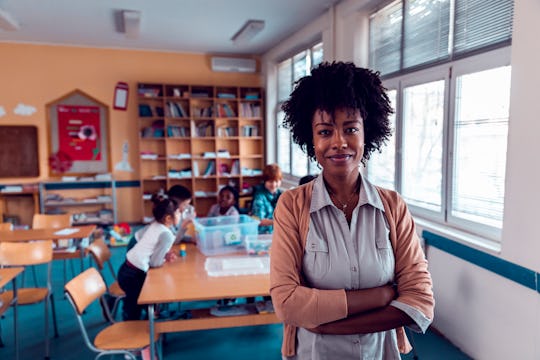 Marko Geber, Getty images
27 Stellar Gifts For Your Favorite Educators
The only apple here is an Apple store gift card.
It's almost impossible to express the gratitude that teachers deserve, but every year, there's one week in particular where students and parents get a chance to show their educators how much they care. This year, Teacher Appreciation Week runs from May 3 through May 7 with National Teacher Day falling on Tuesday, May 4, 2021. Each school celebrates differently (and some not at all) but these 25 best gifts for teachers will let them know how much you value the hard and necessary work they do.
It's been a challenging year for everyone, but teachers have really gone above and beyond the call of duty. Between teaching kids the actual curriculum along with how to mute and unmute themselves, covering their faces with stickers to keep kids engaged on Zoom, reimaging their classrooms to be COVID-safe, and paying for their own supplies, it's time for teachers to get the recognition they so deserve.
From edible treats like teas and cookies to practical items like gift cards, reusable water bottles, or even a Wi-Fi-enabled garden, there's something here for all the teachers who have helped your child navigate these past years. Because while it's hard to express how meaningful their contributions are, a nice gift is a good place to start.
You really can't go wrong with any of these gifts for Teacher Appreciation Week, but most importantly, don't forget to write them a nice card to express just how grateful you are for all their above-and-beyond efforts.
This article was originally published on