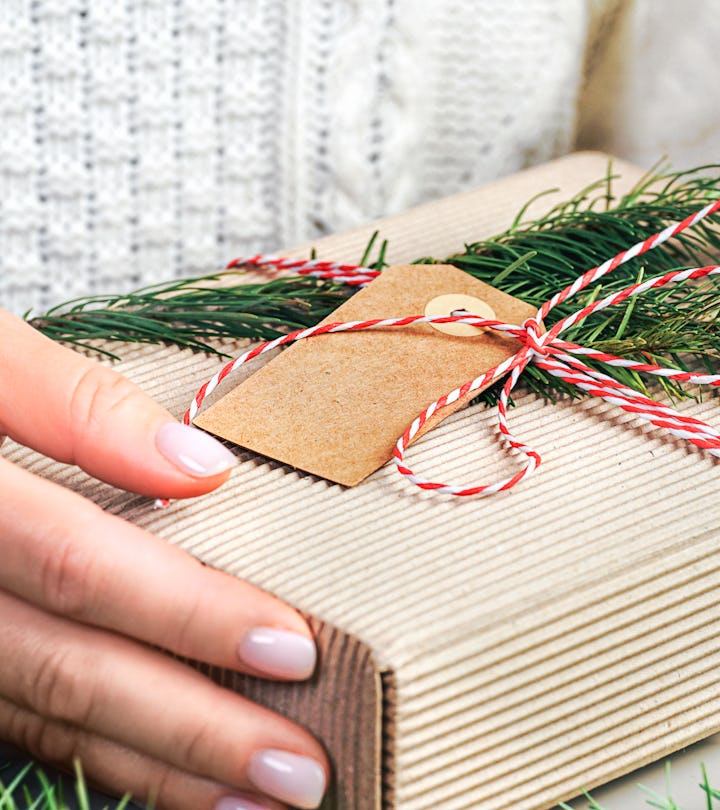 Iryna Veklich/Moment/Getty Images
20 Holiday Gifts For Neighbors They're Sure To Love
From home decor to gadgets to delicious things to eat, we've got you covered.
We may receive a portion of sales if you purchase a product through a link in this article.
It's that time of year again. The weather's getting colder, the sales are getting bolder, and your neighbor might already be starting to hang up their Christmas lights. Yes, it's the holiday season. Your to-do list is long, your holiday gift shopping list is even longer, and you still don't know the best holiday gifts for your neighbors. Don't panic: we're here to help.
We've put together an list of gift ideas for neighbors that are funny, practical, seasonal, edible, and heartfelt... and we think we've done a decent job, if we do say so ourselves. Whether you got someone for your neighborhood's Secret Santa that's really hard to shop for, or you want to win the White Elephant planned at the holiday party, there's something for everyone on our list. Yes, even that sort of annoying guy who's always issuing "friendly reminders" about the HOA Christmas decoration rules. (Property prices are not going to go down because the Richardsons put multicolored lights on their house instead of white, Barry. Calm down.)
The holidays can be stressful, but it's also a good time to appreciate your community and the people who make all your days merry and bright. Or at least the people who water your plants and feed your pets when you go on vacation.
Now that we've given you some ideas, go out there and be the best neighbor you can be with these perfect holiday gifts for neighbors.