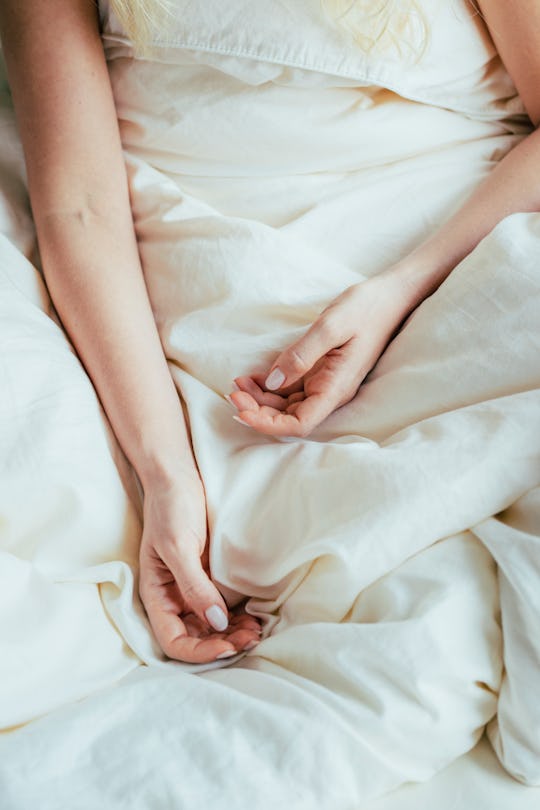 FreshSplash/E+/Getty Images
How Often Should You Masturbate, According To Science?
Here's what the experts say.
Self-love is no longer the taboo it once was. That's a great thing, because pretty much everyone does it. But how often should you masturbate, according to science? Medical Daily reported that, according to an AsapSCIENCE survey, 95 percent of men and around 72 percent of women admit to touching themselves for pleasure on a regular basis. Indeed, aside from the pleasure principle, there are many health benefits of masturbation. Masturbating to completion (in other words, until you climax) can boost the immune system, and the endorphins released can relieve menstrual cramps. Additionally, according to Medical Daily, after climaxing from masturbation, the hormone prolactin is released, which can help you get a good night's sleep. Not to mention, it's super empowering to know that you can make yourself get the good feels, especially on those bad days.
But how much is too much masturbation? And, on the flip side, should you be doing it more often? Only you can determine the frequency with which you should masturbate. "There is no such a thing as the ideal number of times one should masturbate," according to experts at New Health Advisor who evaluated the National Survey of Sexual Health and Behavior. In other words, as long as you're living a healthy life — and I don't just mean sex life, but life in general — then how often you feel yourself is literally best left in your hands (I myself prefer the Hitachi Magic Wand, but that's just me). So, below, find some interesting stats about masturbation—who's doing it and how often, and some things to make sure you're not letting your penchant for self-pleasure take over your life.