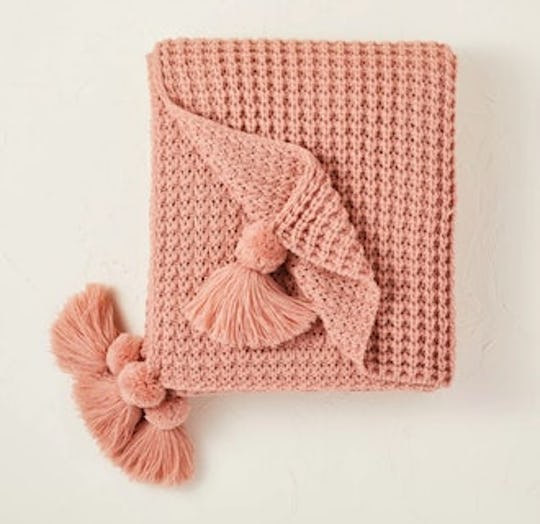 Target
19 Last-Minute Gifts For Moms That Will Still Make Her Feel Special
For when the holidays creep up on you.
If in between decorating the tree, baking Christmas cookies and also managing to work and parent you realize you forgot a gift for your mom or mother-in-law, well, then... there's no way around it, you need to figure out a way to get their gift before Christmas. Fortunately these last-minute gift ideas for moms all either have the option for expedited shipping (or Amazon Prime), can be ordered online and picked up in store, or can be delivered straight to her inbox. And there's no impersonal Visa gift cards here (although those can be key in a pinch).
From unique jewelry to cozy gifts like a throw or weighted eye mask, or a gift card for something cool and different (like a custom lipstick or the newest thing in coffee) these last-minute gifts for moms are all thoughtful and don't seem like a total afterthought (looking at you drugstore box of chocolates).
Moms will say they "already have everything they need" or that they really don't want gifts, but let's face it: moms deserve the world, and a holiday gift is one way to show how much you care— and if they really don't want any new stuff, there's an experience-based gift on the list too.
From new moms to grandmothers, these last-minute gifts have you covered, because the holidays sneak up fast (or you can blame it on the supply chain).
We only include products that have been independently selected by Romper's editorial team. However, we may receive a portion of sales if you purchase a product through a link in this article.
Whether you're looking for something decorative, practical, or thoughtful, these memorable last minute gifts for Mom will make her smile this holiday season.
This article was originally published on