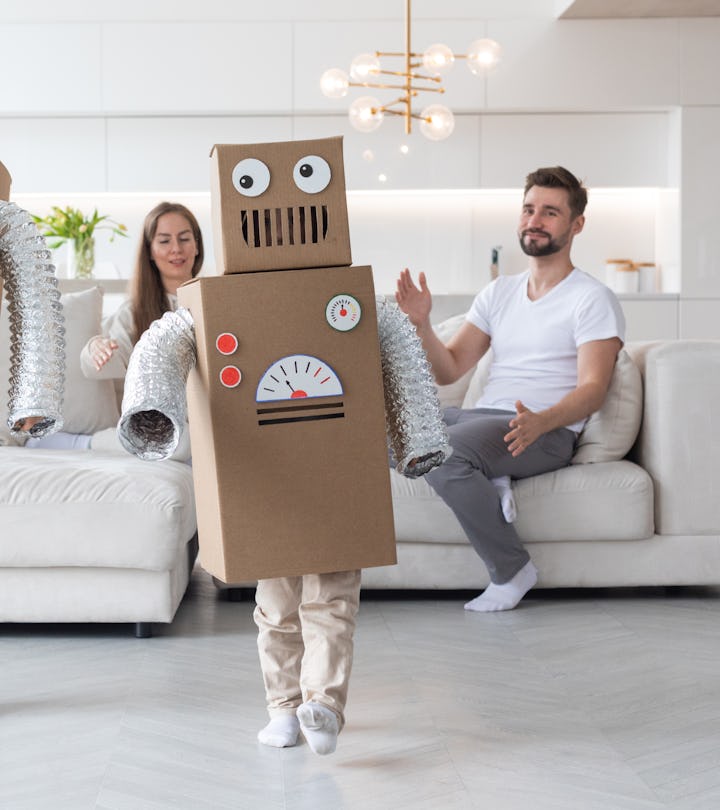 Shutterstock
14 Last Minute Halloween Costumes For Everyone
Fans of Halloween wait for the month of October all year long, counting down the days until spooky season officially begins and it's finally considered acceptable to decorate your entire house with pumpkins. But once October gets here, those 31 days up until Halloween pretty much fly by, and before you know it, time is up and you still haven't found the perfect Halloween costume. One day you had weeks to plan and put together the perfect costume, and the next, you've found yourself scrambling to find something, anything, to wear. It might seem like a lost cause, but there are actually plenty of last minute Halloween costume ideas that you can piece together quickly and still impress everyone you're going trick-or-treating with.
Finding a great Halloween costume right before October 31 can be hard, but it's definitely not impossible. There are some stores that will still sell and carry full costumes and accessories right up until the day of Halloween (although, warning: some shelves will be empty), and there are even some websites online that offer expedited shipping so you can get your costume in time. You might need to get creative or settle for something different than what you wanted, but you will find something.
Where to buy last minute Halloween costumes
Head to one of these stores for your best chance of finding a costume in person:
Target
Spirit Halloween
Walmart
Party City
To shop online, your best bet is looking at these sites and ordering up to two or three days before Halloween:
Amazon
HalloweenCostumes.com
HalloweenExpress.com
BuyCostumes.com Is
You can also check out the below ideas to put together a fun costume for you, your partner, or your kids — or everyone. It's time to get just a little creative with these last minute costume ideas.
Remember, not every Halloween costume has to be super elaborate and creative! Sometimes you need a year where you go as something easy and basic so you don't bend over backwards trying to find the perfect costume. Any of these last minute ideas are great in our book!