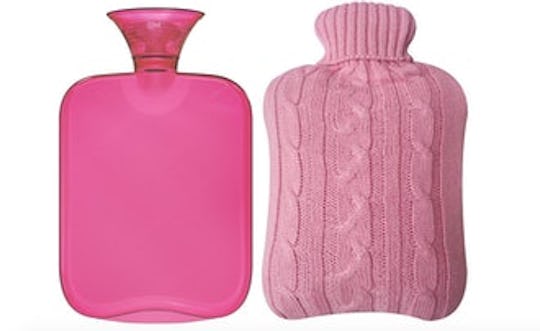 Amazon
12 Thoughtful Items To Include In A Miscarriage Care Package
You may not have the right words, but you can always send a thoughtful gift.
When a friend or a loved one tells you they've had a miscarriage, it can be difficult to know what to say. If you weren't aware that they were pregnant, your initial reaction may be surprise mixed with sadness. If you feel lost for words, here you'll find some ideas for what to put in a stillbirth or miscarriage care package.
I had a miscarriage in February, and while it was both physically and emotionally painful, one of the things that helped was that I felt supported. A friend in New York had bagels and lox delivered to my house one morning, another brought over soup and pads and a heating pad (plus a bottle of wine). A bouquet of white tulips appeared one morning on my doorstep. I still don't know who quietly left my favorite snack, peanut butter filled pretzels, in the mailbox. My husband's friend sent a candle that smelled comforting, like a campfire.
Months later as I write this, I can itemize everything I received in a way I never can after a birthday or Christmas, because these gifts, no matter how big or small, were a small kindness that made me feel less alone. These miscarriage care package ideas will help a loved one feel supported, whether you're near or far.
We only include products that have been independently selected by Romper's editorial team. However, we may receive a portion of sales if you purchase a product through a link in this article.