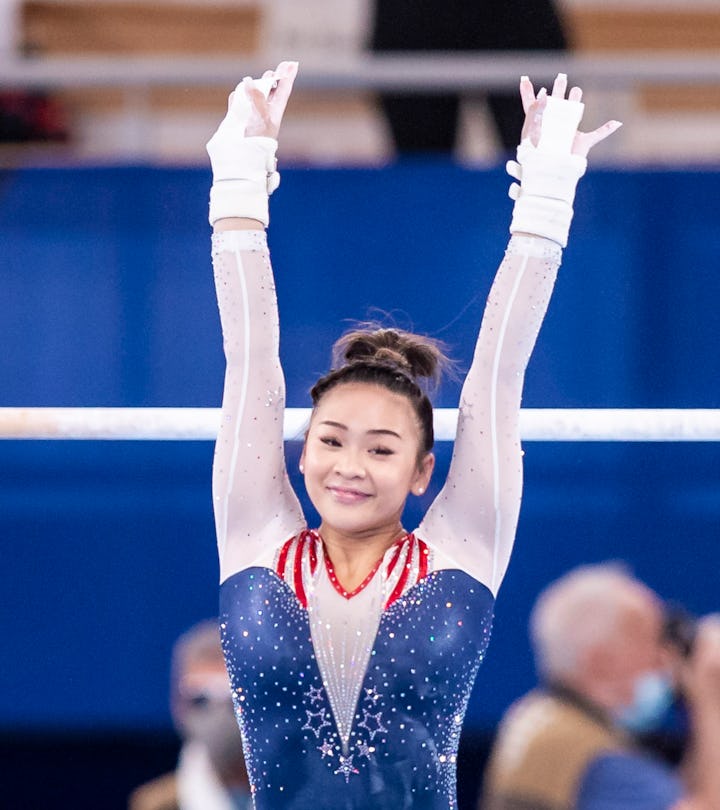 DeFodi Images/DeFodi Images/Getty Images
15 Olympic Athletes Should Start Following On TikTok Right Now
Yes, they've already tested out those cardboard beds.
Whether they're flipping, swimming, or running as fast as lightening, getting to watch Olympians do their thing is just fascinating. But it doesn't have to stop at NBC's broadcast or after the 2020 Tokyo Summer Olympics are over. In fact, a bunch of Olympic athletes are also stars on TikTok where they give their fans a behind-the-scenes look at everything you don't see on TV.
While everyone can see what they do best on televised segments, Olympic athletes have been documenting how they spend their time at the Olympic Village, how they train, where they practice, and more. For example, Chelsea Gonzales, an Olympic softball player from Mexico, and her team seem to love a good TikTok dance while Raven "Hulk" Saunders of USA's track and field team filmed her first time using a bidet. Australian diver Sam Fricker also gives some really entertaining chocolate reviews and Nigerian basketball player Erica Ogwumike confirmed that the beds at the Olympic village are comfortable on her page.
Basically, you see what life is like as an Olympic athlete, through their own eyes, coupled with TikTok trends, music, and filters. So sit back, relax, grab your phone, and follow some of the most entertaining Olympians on TikTok right now.