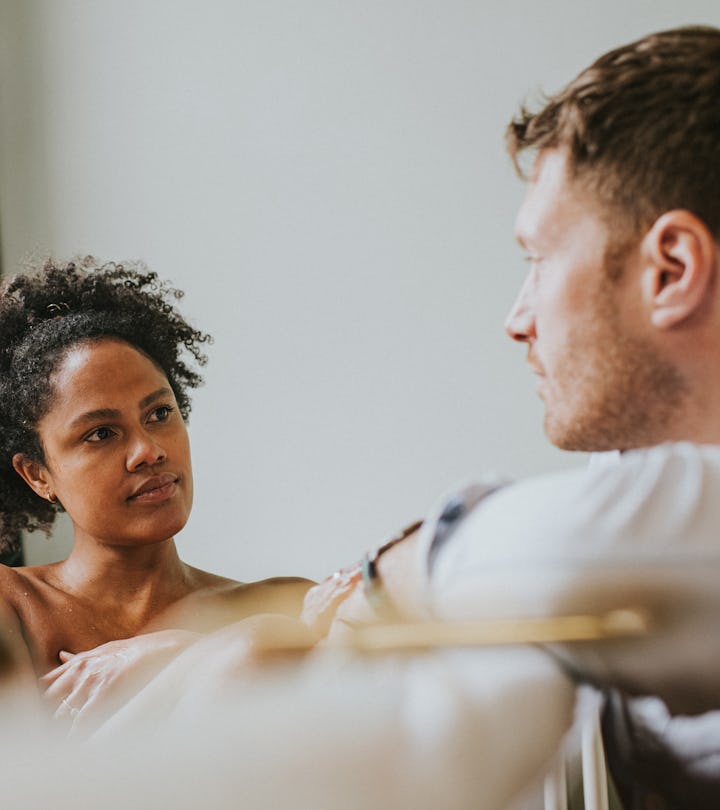 Catherine Falls Commercial/Moment/Getty Images
What To Say If Your Partner Thinks You're Cheating
It's a tough conversation, but you can do it.
In the third grade, my teacher accused me of cheating on a writing assignment. Knowing my work was original, I pleaded with her to believe me and change my grade. This was a big deal for my 8-year-old self. But, as an adult, false accusations can cut deeper and feelings don't heal as quickly. Some of the most difficult implications to deal with come from those we love the most, especially romantic partners or spouses. If an anxious significant other ever points a judgmental finger at you, consider what to say to your partner if they think you're cheating, because having the right conversation just might save your relationship.
Even though you know you have been faithful, something has set off the Spidey sense in your partner. Hearing that they think you've been cheating hurts, and can put you on the defensive. But if this is a relationship you believe in and want to make work, you're going to have to lay down your shield, put on your big girl pants, and see if you can sort this situation out. Talking openly and honestly with your partner is the only way to resolve this confusion and move on in a positive direction.
"If a respectful conversation can't be had, leave the conversation," says Alana R. Ogilvie, a Licensed Marriage and Family Therapist with a specialization in Sex Therapy. "If infidelity has been uncovered or if one partner can't move past their suspicions, it's best to get a couples therapist involved. A therapist who works with relationships will help you both to acknowledge the rupture this has caused to your relationship and repair from it."
Before blowing up and breaking up, try using these five, simple talking points to get a calm, honest conversation started with partner who thinks you've been unfaithful.
Hopefully, you and your partner have the courage to be honest and trust your instincts about your future as a couple. And don't be afraid to seek help from a therapist, who may be able to help you work on any issues of trust or communication in your relationship.
Experts:
Alana R. Ogilvie, a Licensed Marriage and Family Therapist with a specialization in Sex Therapy
This article was originally published on