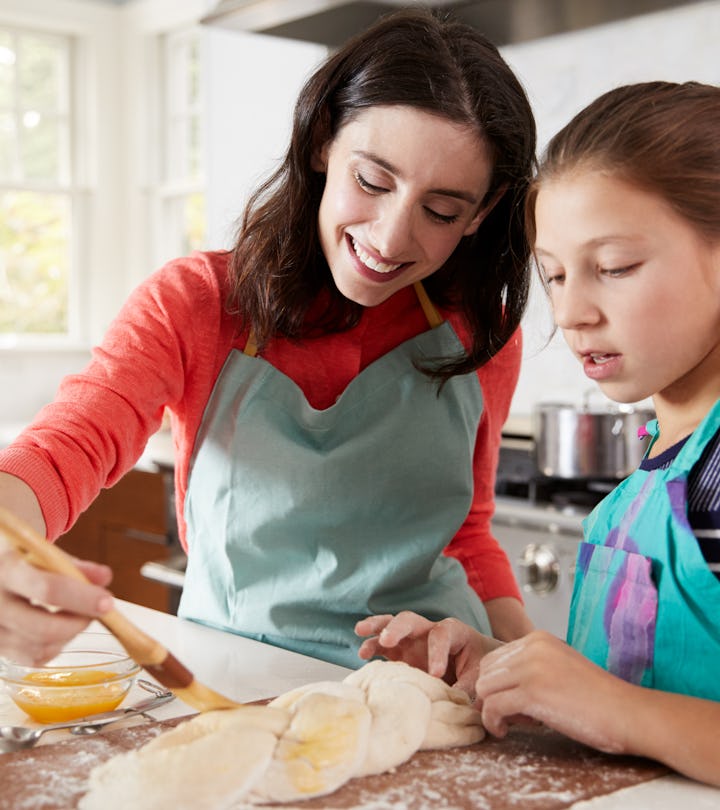 Shutterstock
13 Rosh Hashanah Quotes For A Sweet New Year
Starting on the night of Friday, September 15, Jewish people will begin celebrating Rosh Hashanah (ראש השנה), or, the Jewish New Year. In the spirit of this Jewish holiday that's all about renewal and good tidings, we've compiled quotes for Rosh Hashanah that might be funny, might be uplifting, or might cause you to reflect — sharing all of the best qualities of the holiday. It's the first day of the High Holidays, also known as the Yamim Noraim or, the "Days of Awe," and it's a time of celebration and reflection. These Rosh Hashanah quotes reflect that.
For my friends and family, Rosh Hashanah is mostly a fun celebration where we eat a lot of challah, dip apples in honey, and then regret our life choices as we unbutton our pants on the sofa after the third serving of rugelach. But, the holiday has much deeper meaning that that. In the book of Leviticus, we are told in a conversation between Moses and G-d that "In the seventh month, on the first of the month, it shall be a Sabbath for you, a remembrance of [Israel through] the shofar blast a holy occasion."
Rosh Hashanah is the party day of the High Holidays, but it is also the day to beg forgiveness, and to seek renewal, because ten days later is Yom Kippur — the Day of Atonement — complete with fasting, prayers, and intimate self reflections.
So, on Rosh Hashanah, let the kosher wine flow, unbutton those pants, and love your family and friends fiercely. Shanah Tovah!
Shanah tovah umtukah! For those who don't know, this traditional Rosh Hashanah greeting means "may you have a good and sweet new year." We hope these Rosh Hashanah quotes inspire you to have a sweet new year indeed.
This article was originally published on