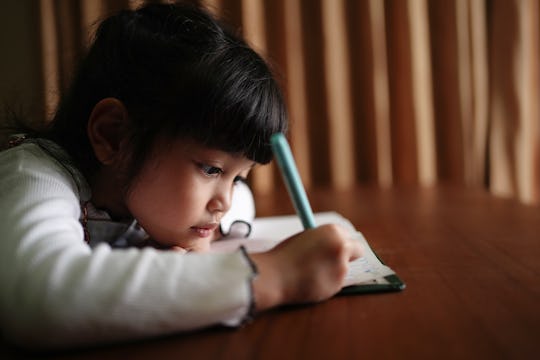 Narisara Nami, Getty Images
Here Are 22 Things That Surprised Parents & Teachers About School In 2020
Back to school this year has been... different. No matter how your school is handling everything, the experience of returning to class has surely been far from what you expected. There are so many things that surprised parents and teachers about going back to school this year, for better or worse. While things may not be ideal, it seems the silver lining in all of this has been the discovery of everyone's ability to adapt.
Being flexible and going with the flow isn't easy for everyone, which has been evident since everything changed back in March. It's been months of unknowns, ever-evolving guidance, and blurred lines between parents and teachers and boards of education. In a way, though, these past few months have helped condition people to change their expectations for the norm, especially when it comes to school.
No one really knew what they were walking into this back-to-school season, but students have been rolling with the new routine the best they can. As they've gotten into the swing of things, parents and teachers alike have found themselves surprised by both positive developments, like student attentiveness, and just the general day-to-day behavior of students. Here are some of the things that have surprised them the most.