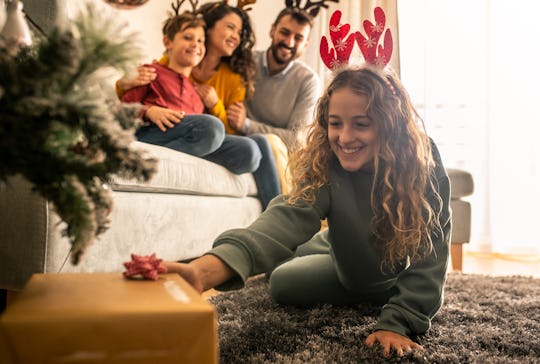 Sneksy/E+/Getty Images
What 21 Tweens Want For The Holidays
We asked so you don't have to!
Halloween 2020 is in the books and you know what that means: we've moved immediately and fully into holiday season. And for those of us with 9 to 12-year-olds in our lives, that leads to an important thought: what to get a tween for the holidays. I can speak as the mom of a 9-year-old boy that the only thing harder than figuring out what gift to get a child this age is accepting the fact that my 9-year-old is considered a tween because he's still my teeny tiny baby you guys, OMG how did this happen?!
Existential crisis aside, it really can be a challenge. As the name suggests, tweens are just between stages. They're still kids, but not little kids. They're not quite teenagers, but find the siren-song of adolescence irresistible. They're still into toys... except not always. And sometimes they want gifts that are too mature (or expensive!) for them. And God knows they're no help at all. Any time I ask my kid what he wants, nine times out of 10, I get an apathetic shrug and an "I don't know."
Don't worry: I'm here to help. Asking what my kid wants this holiday season might be like pulling teeth, but asking other kids went a little bit more smoothly, and it's given me some ideas. Fair warning: top picks this year appear to be high-end electronics and live baby animals, so get out those checkbooks, folks...