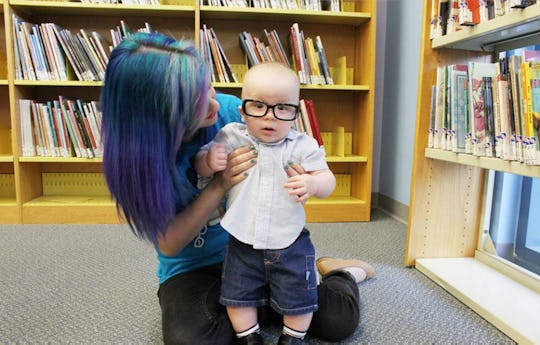 Courtesy of Sarah Bunton
What Kind Of Parent You Are, Based On Your Myers-Briggs Type
If you've ever been up in the middle of the night during pregnancy, unable to fall asleep, you've probably turned to the internet for a bit of distraction from your insomnia. It's no surprise that, in the weeks leading up to your child's birth, you likely have a lot weighing on your mind. That's why online quizzes can be such a great form of relief. So if you've ever taken a personality test, you may be wondering what type of mom you'll be based on your Myers-Briggs score. Will your propensity for introversion mean you'll prefer to stay at home? Or does your keen sense of intuition imply you're going to take on the role of detective with your kids?
If you're not familiar with the Myers-Briggs personality types, here is a quick rundown of what each letter means. According to the official site of The Myers & Briggs Foundation, the Myers-Briggs test is used in the workplace and various organizations to help employers and organizers better understand the assets each person brings to the team. And, unlike most tests, the results for the Myers-Briggs test is a combination of letters, each with their own meaning.
According to the site, I is for introversion, E is extroversion, S is sensing, N is intuition, T is thinking, F is feeling, J is judging, and P is perceiving. Though these types of personality quizzes aren't necessarily absolute guarantees, they can at least give you an idea about which path you might take based on your particular behavioral traits. So check out what you can bring to the table, as a mother, according to your unique Myers-Briggs personality type.